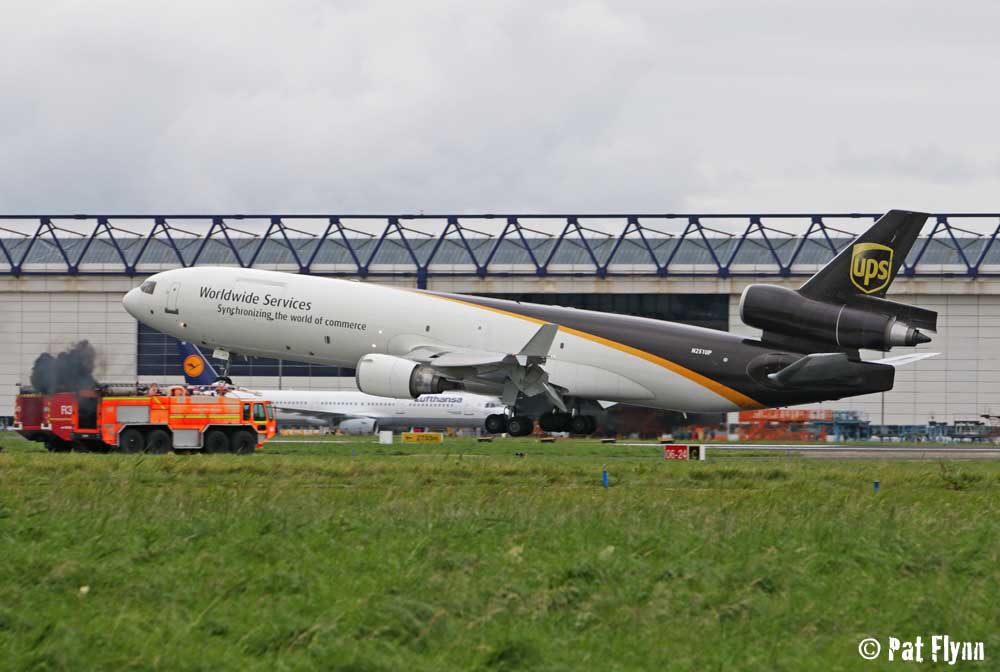 A transatlantic cargo flight has made an emergency landing at Shannon Airport this afternoon.
United Parcel Service (UPS) flight UPS-213 was travelling from Louisville, Kentucky in the United States to Cologne in Germany at the time.
The McDonnell Douglas MD-11 Freighter, with a crew of six on board, was about an hour west of Shannon when the pilot declared an emergency.
The flight crew raised the alarm at around 3.30pm reporting a problem with of the jet's three engines which that they had to shut down. It's understood that problem arose in the No 3 engine.
Shannon Airport's emergency procedures were put in place which also required that An Garda, National Ambulance Service and Clare County Fire and Rescue Service be notified.
Four units of the local authority fire brigade from Shannon Town were mobilised to the airport while two additional units from Ennis were sent to a designated holding-point adjacent to the M18 motorway at Dromoland in case their services were required. Two ambulances were also sent to the airport as a precaution.
The flight touched down safely at 4.28pm and was quickly pursued along the runway by airport crash crews.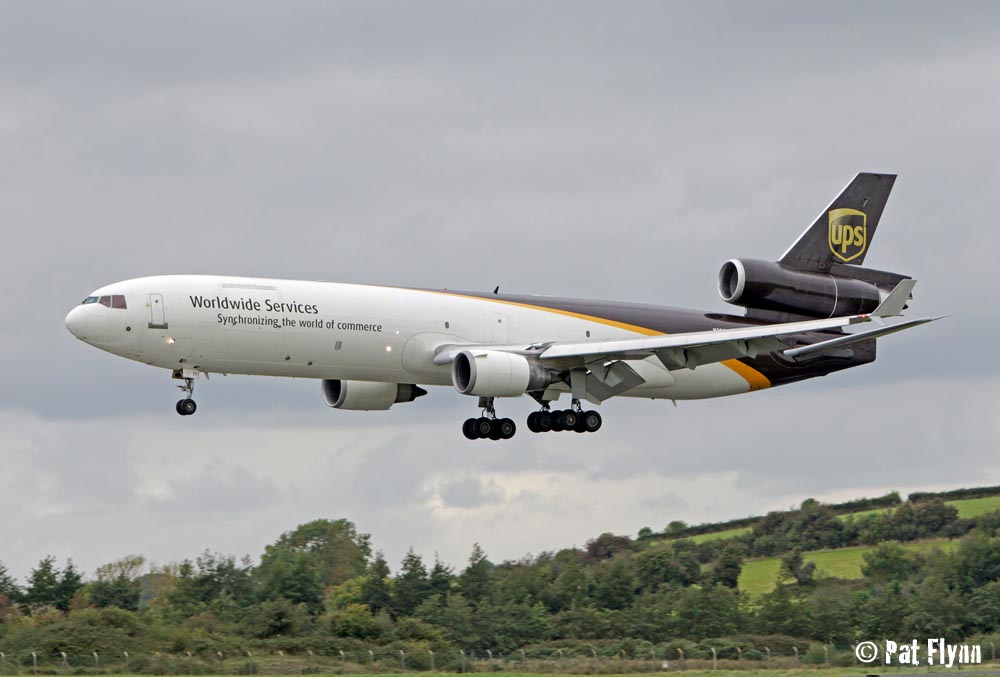 The flight crew reported that everything appeared normal so that jet was able to taxi under it's own power to the terminal building where engineers were waiting to inspect the engine.
Fire crews remained with the aircraft until it reached the terminal before the emergency was finally stood down about 20 minutes later.
It's understood the aircraft was carrying a variety of 'petroleum products.'
Just one inbound flight was slightly delayed by the emergency otherwise, operations at Shannon were unaffected.
The Kilrush based RNLI lifeboat was also placed on standby at it's station until the flight had crossed the west coast.