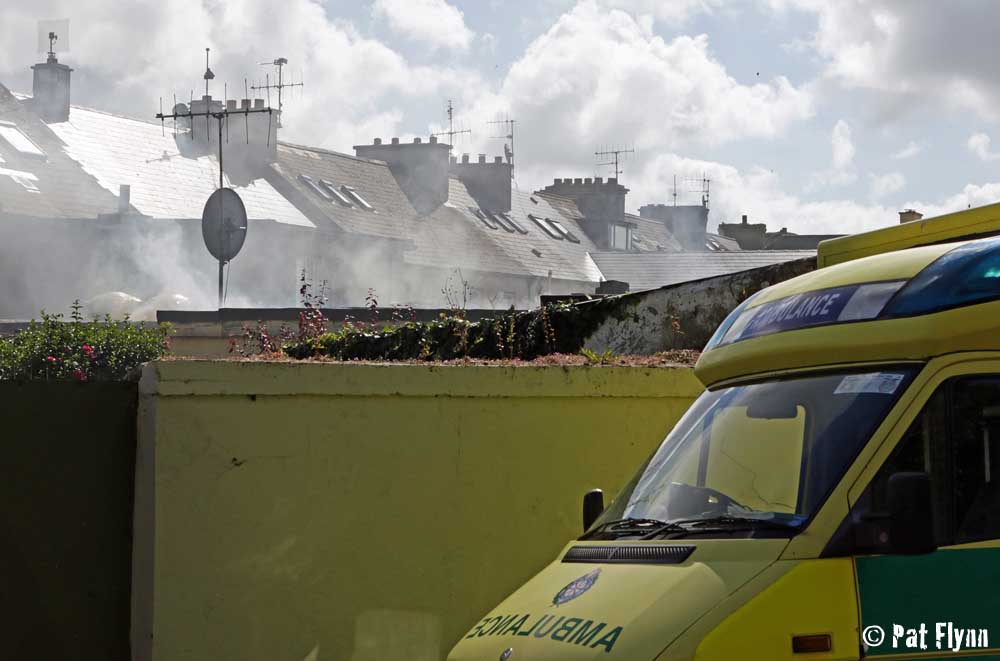 An elderly man was treated for smoke inhalation following a fire at a family bakery in Co Clare yesterday.
The blaze broke out in the bakery area at the rear of the popular Kilrush business on O'Dea's Road at around 3.00pm. The retail section of the business, run by the Flynn family for several decades, is located on at the front of the building on Vandeleur Street.
Three units of the fire brigade and an ambulance rushed to the scene. Fire crews quickly located the fire in the bakery at the back of the shop.
An elderly man was treated at the scene for a time by ambulance paramedics. He was assessed and treated in an ambulance for the effects of smoke inhalation but did not require hospitalisation.
Firefighters wearing breathing apparatus tackled the blaze which was confined to the rear of the business. Gardaí closed O'Dea's Road to traffic while fire crews dealt with the blaze.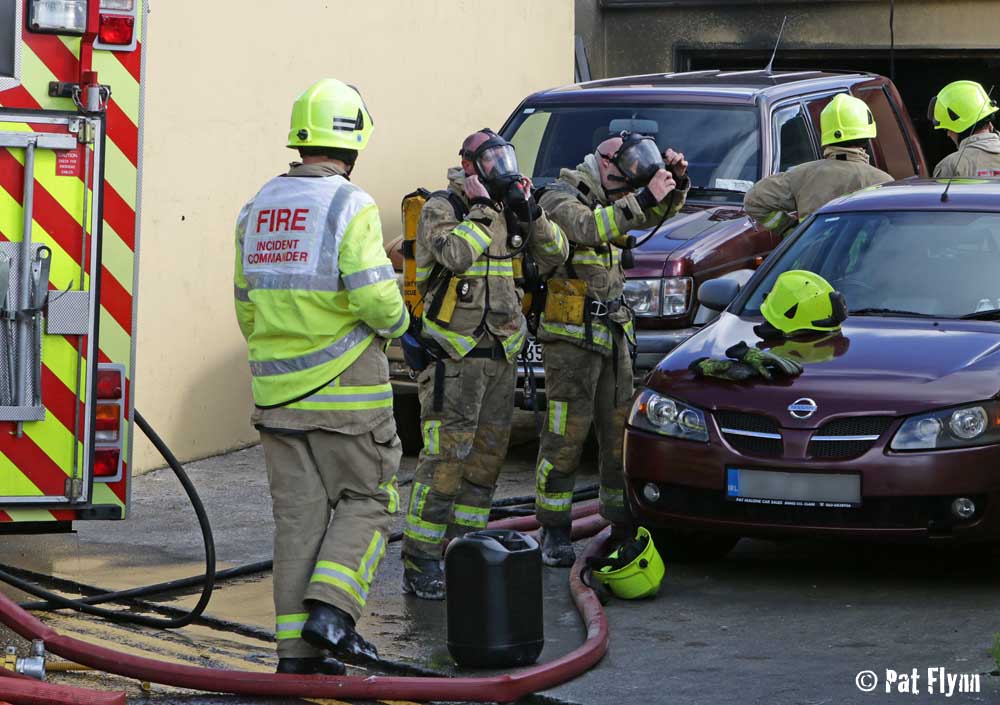 The fire was contained in the bakery area which was extensively damaged. No one else was injured in the incident.
The blaze was quickly brought under control and prevented from spreading to two vehicles parked at the rear of the property.
An ESB engineer was also requested to attend the incident and make the scene safe for firefighters.
A local man said: "That businesses has been here in town for years. It was the only place for a long time where you could get a cake. I hope that's not the end of the business for the Flynn's because it looks like there's a lot of damage done."
Several locals gathered on O'Dea's Road and were clearly upset by the incident.
"I'm gutted for them. They're in an awful state after it. At least no one was hurt, that's the only thing," a neighbour said.
The cause of the fire is being investigated while it wasn't clear last night whether the business would be able to continue.