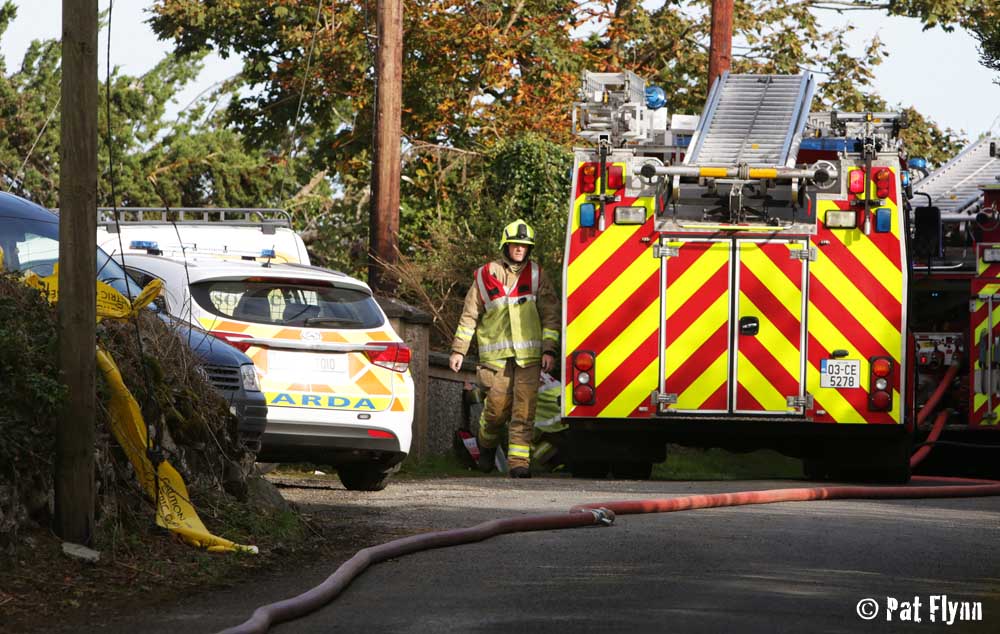 The public has been warned about the dangers of carrying out controlled burning without taking particular precautions following an incident close to Shannon Airport yesterday.
The local authority fire service had to been called after smoke from a fire on a nearby property drifted across the runway at Shannon.
Contractors working on a house at Ballycally close to the airport, had lit several small fires to burn off what is understood to have been scrub and timber.
It's believed however that the Munster Regional Fire Control Centre in Limerick was not advised of the burning.
Two units of the fire brigade and gardaí from Shannon responded to the call just a few hundred metres from the airport perimeter.
The fire had been spotted by staff in the airport air traffic control tower at around 10.00am. Airport authorities were informed and the local authority fire service was requested to attend as the fire was outside the airport boundary.
While smoke was reported to have crossed the western end of the runway, operations at Shannon were not affected.
Air traffic controllers advised the crew of one inbound flight to be aware of the smoke north of the runway. The crew confirmed to controllers that they had also seen the smoke.
A spokesman for Clare County Fire and Rescue Service said: "There is no excuse not to inform us through the 999/112 system. There are a number of obligations under the Wildlife Act 1976 and the Forestry Act 1946 on informing An Garda Síochána, Landowners and in certain cases, National Wildlife and Parks."
"With regard to the fire service, the main issue is the unnecessary mobilisation of our resources to such incidents, which means that they may not be available for a "real" incident, due to their attendance at these "controlled" burnings.
We received over 800 such 'controlled burning' advisory calls in Clare in 2014 (and there is a similar trend in 2015), whereby people informed Munster Regional Communications Centre (MRCC) of their intent to burn, and in the vast majority of cases, a second advisory call was made when the controlled burning was finished," the spokesman added.
A spokesman for the Irish Aviation Authority (IAA) said: "Shannon Air Traffic control observed a fire in a field outside the perimeter of the airfield. As a precautionary measure, Shannon Air Traffic Control notified the Shannon Airport Authority. This event had no impact on flight operations at the airport."