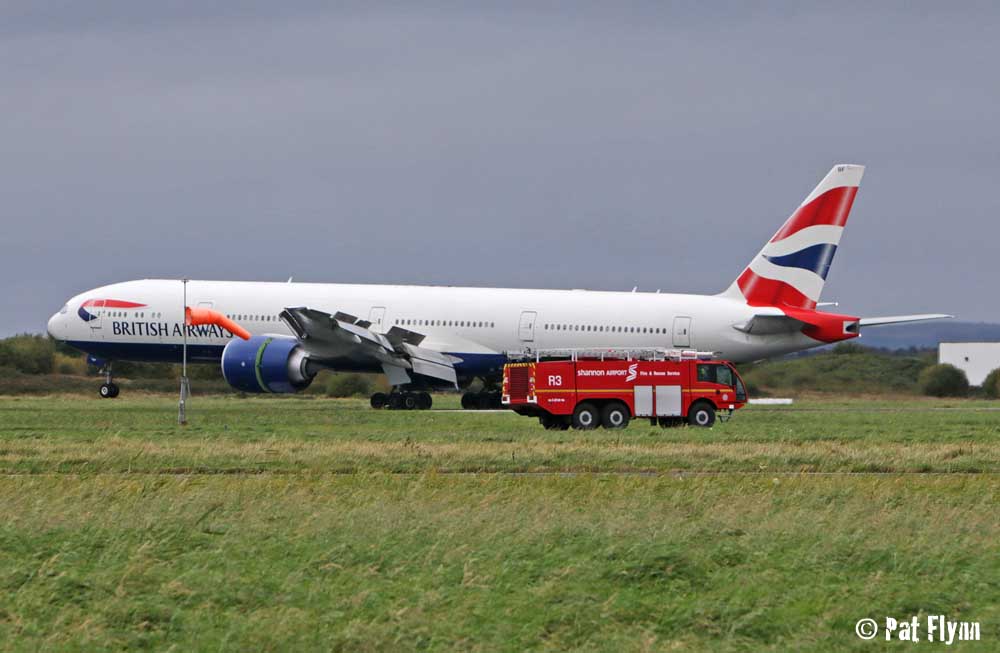 A US-bound flight has made an emergency landing at Shannon Airport this afternoon after a passenger on board fell ill.
It was the second time today that a passenger flight turned around over the Atlantic and diverted to an Irish airport.
British Airways flight BA-193 was en route from London to Dallas, Texas when the crew declared a medical emergency and requested permission to divert and land at to Shannon.
The crew of the Boeing 777-300 jet dumped several thousand litres of aviation fuel to ensure they would touch within safe landing weight limits.
Airport fire crews were standing by at Shannon as a precaution when the flight landed at 2.22pm.
Ambulance paramedics were also waiting at the terminal building for the jet. The passenger was transported to University Hospital Limerick for treatment.
The flight continued it's journey shortly before 4.00pm.
Earlier, the crew of an Ethiopian airlines jet returned to Dublin after they experienced engine problems over the Atlantic.
Flight ETH-500 was traveling from Addis Ababa to Washington via Dublin when the crew had to shut down one of the Boeing 787's two engines.
The flight landed safely in Dublin at 8.35am.