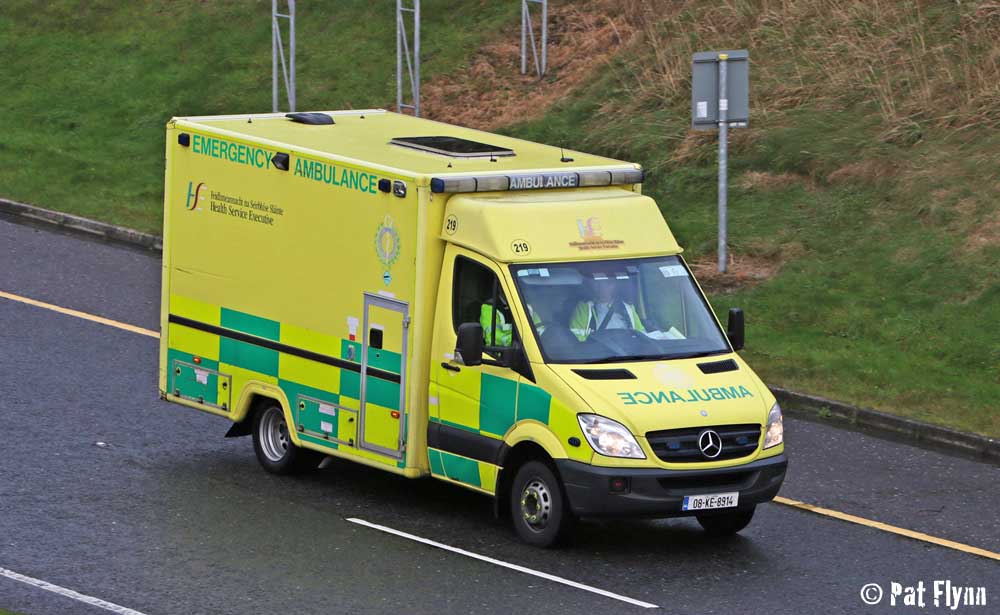 An elderly man had to wait three hours for an ambulance after he suffered a fall despite the National Ambulance Service acknowledging it was an 'urgent' call.
The man in his 80's fell at his home at Cahercon near Kildysart Co Clare at around lunchtime last Monday. It was feared that he might have suffered hip injury.
It's understood that the first of several calls for an ambulance was made at around 1.30pm but it was 4.15pm, after subsequent calls, before one eventually arrived.
The man was later transported to the emergency department at University Hospital Limerick in Dooradoyle, 60 kilometres from his home.
In a statement, the National Ambulance Service confirmed: "A call was received by the National Emergency Operations Centre (NEOC) for the Kildysart area of County Clare at 13:35hrs on 30th November 2015 and was classified as 'urgent.'
"Urgent calls are not life-threatening and are not responded to immediately and a time is agreed between GPs and ambulance control and is determined by the patient's medical condition. An NAS ambulance arrived at the scene at 16:15hrs," the spokesman added.
Ambulance resources in Clare have been stretched for several months with the county's only and essential rapid response vehicle (RRV) being grounded repeatedly.
The specialist advanced paramedic service was specifically introduced in 2009 when the A&E in Ennis was closed leaving the county without an emergency department.
Ambulances from Ennis have been sent as far as Connemara in Co Galway to answer calls leaving the county with reduced cover.
Paramedics from as far away as Tuam in Galway and Nenagh in Tipperary have been sent to respond to emergencies in Clare when no local ambulance was available.
The National Ambulance Service has also requested the fire service to respond to incidents because no ambulance was available at the time.
Kilrush Councillor Ian Lynch said: "When someone calls an ambulance, they expect to see an ambulance within a reasonable time. An elderly person in particular should not be left waiting in pain for three hours and another hour before being admitted to hospital."
"The National Ambulance Service continues to ignore the urgent requirement for a prompt and efficient ambulance service in Clare. We have excellent paramedics here in Clare but they are under resourced.
The county doesn't have an accident and emergency department so an efficient ambulance service is so vital especially when a patient has to be transferred up to 120kms in many cases to hospital in Limerick," Cllr Lynch added.