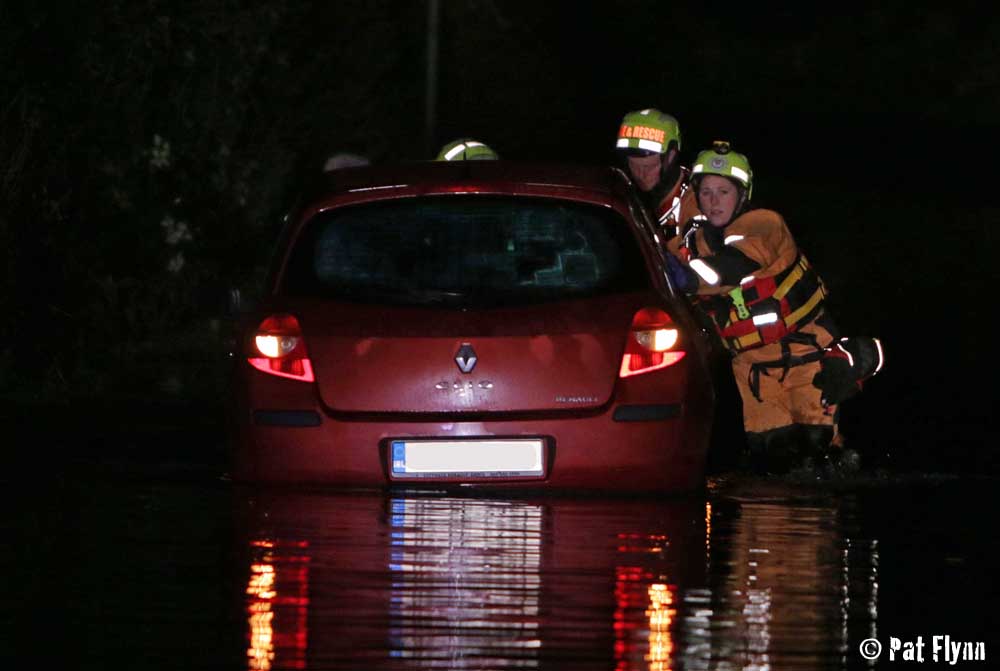 A woman has been rescued by emergency crews after her car stalled on a flooded road in Co Clare this evening.
The incident occurred at around 6.45pm between Clooney and Quin on a road that had been closed due to flooding.
Fire service personnel from Ennis responded to the incident and discovered a car stuck in the flood.
Crews check to ensure the woman was unhurt before pushing her vehicle back out of the water to safety.
Several roads across Clare remained badly flooded or impassible as a result of the recent heavy rainfall.
Tonights incident was one of several since Saturday where fire crews have responded to motorists trapped in floodwaters.
On Saturday, a woman had to climb onto the roof of her car after it stalled while she attempted to drive through a flood at Maurices Mills in Clare.