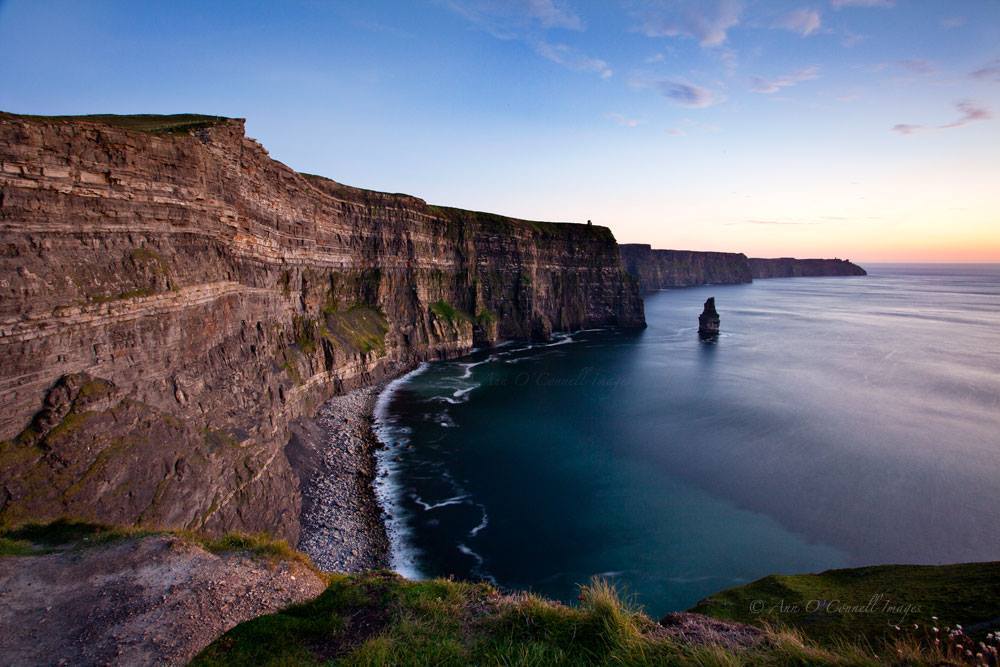 The Cliffs of Moher have again beaten Dublin Zoo to retain second place in the list of Ireland's top tourist attractions.
While Dublin's Guinness Storehouse continues to hold onto the top spot, the 214m (702 feet) high cliffs on the Atlantic coast leapfrogged Dublin Zoo into second from top last year for the first time.
Figures show that following another successful year and despite having to close the site several times because of high winds and capacity issues, the Clare cliffs enjoyed an almost 16% increase in visitors last year.
The popular Guinness-themed Storehouse, located at St James' Gate in the capital, saw an 18% increase in numbers to 1,498,124.
While Dublin Zoo saw its highest ever visitor numbers in 2015 with 1,105,005 people passing through its gates, the Cliffs of Moher continue to be more popular than the Phoenix Park based animal attraction.
While the Zoo welcomed over 28,000 more people last year than in 2014, the Cliffs of Moher attracted over 171,000 additional visitors in 2015.
Visitor numbers at the Clare County Council owned Cliffs of Moher Visitor Experience in County Clare were up 15.8% during 2015. In total, 1,251,574 people visited the world-famous cliffs last year compared to 1,080,501 in 2014.
It is the fifth successive increase in visitor numbers to the Cliffs of Moher with year-on-year increases of 12.5%, 10%, 8%, 10% and 12.3% being achieved between 2011 and 2014.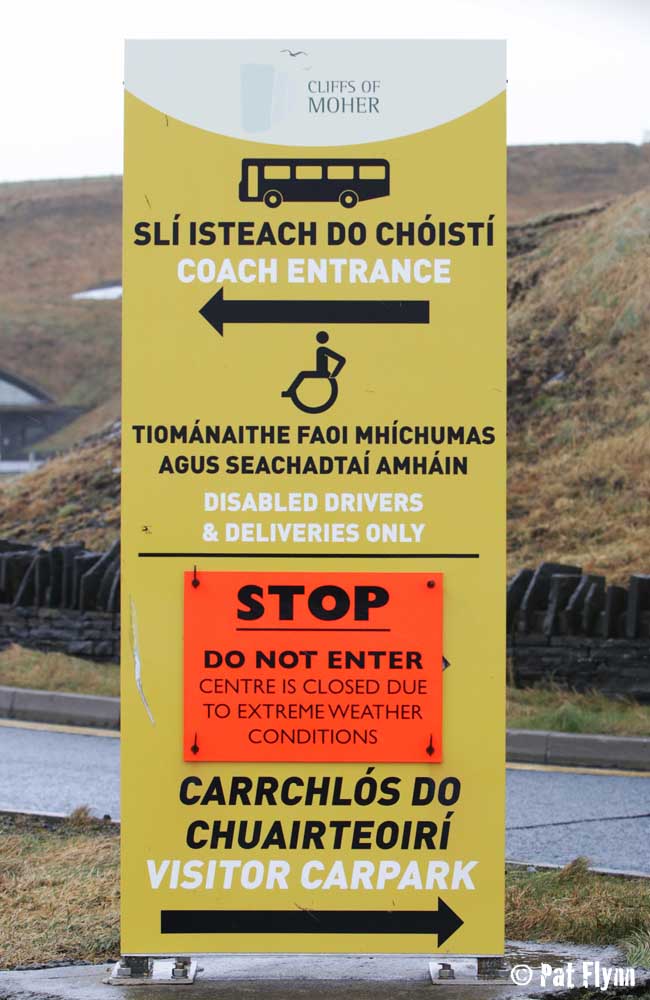 "This is the highest number of visitors since records were first kept exceeding the previous high point of 2014, which was the first time visitor numbers exceeded the one million," Katherine Webster, Director, Cliffs of Moher Visitor Experience said.
"We are delighted to have maintained our position as the most visited attraction outside Dublin and number two overall. Our growth in 2015 came despite closures in the winter months due to stormy conditions and days in the summer period when we could not take any further business due to capacity," Ms Webster added.
The €32m Cliffs of Moher Visitor Experience was opened in February 2007 by Clare County Council. The project comprised a state of the art underground visitor centre building and development and extension of the cliff edge pathways, steps and viewing platforms.