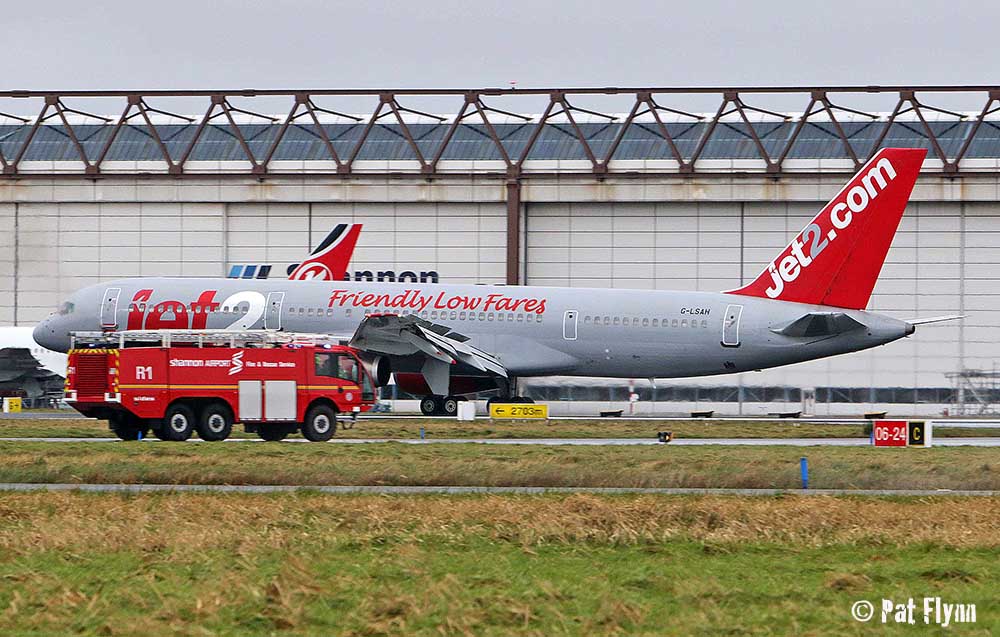 A 42-year-old English woman, already facing possible prosecution in Ireland, has been issued with an invoice for over €9,000 and banned from flying with an airline for life.
The woman, from Sunderland, was arrested at Shannon Airport on January 1st after the holiday flight on which she was travelling diverted after she was reported to be abusive and aggressive.
Flight LS-518 was travelling from Tenerife in the Canary Islands to Newcastle in England with 161 passengers and a crew of 6 on board when the crew opted to make the unscheduled landing at Shannon.
The crew reported that a 42-year-old woman was being "physically aggressive to other passengers and cabin crew." The woman was also reported to be intoxicated.
Gardaí and members of the Airport Police were waiting for the aircraft when it touched down shortly after 10.00pm. The woman was arrested and taken to Shannon Garda station for questioning.
She was released without charge the following day while Gardaí have confirmed that a file on the incident will be sent to the Director of Public Prosecutions (DPP) in due course.
Jet2.com has confirmed that the woman has been given a lifetime ban from flying with the airline while they've issued the woman with an invoice for £6,800 Stg (€9,100) for costs incurred as a result of the New Year's Day diversion.