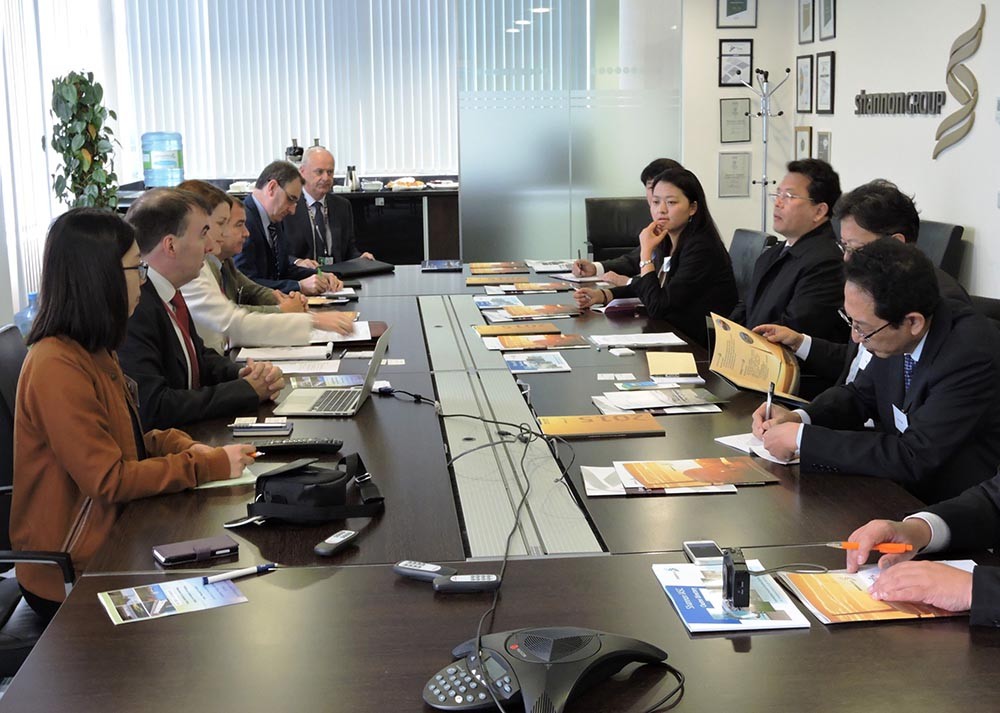 A high-level delegation from Yunnan Province in the People's Republic of China has undertaken a three-day visit to County Clare to further progress the Friendship Agreement signed between Clare County Council and Yunnan last year.
The delegation was led by the Liu Huiynan (Vice Governor) and Li Jiming (Deputy Secretary General) of the People's Government of Yunnan Province.
Meetings were held in recent days with the Cathaoirleach of Clare County Council Cllr. James Breen, Elected Members and Local Authority officials, as well as with the Acting Chief Executive of the Shannon Group and senior officials at Shannon Airport to explore the possibility of a direct air link between Shannon and Kunming International Airport in Yunnan Province. The delegation invited airport executives to Yunnan to meet with officials at Kunming Airport.
The delegation also viewed the Shannon Free Zone and received an extensive tour of the Burren & Cliffs of Moher Geopark who have a Friendship Park Agreement with Shilin Geopark in Yunnan Province.
Since the agreement was signed in May 2015 a delegation from Kunming University has travelled to Clare and met with officials of the University of Limerick to progress links between both Universities. A resident of County Clare has also been offered a teaching position at Kunming University and is expected to take up position in the coming months. Two Clare enterprises, Redbank Food Co. (Seafood Wholesaler) in New Quay and Wild Irish Seaweed Quilty, will also form part of a Clare delegation to Yunnan in June to take part in the China South East Asia Business Expo.
"Following on from the establishment of a formal link between County Clare and Yunnan Province in May 2015 and the subsequent visit to UL of a Kunming University delegation last August, it is great to see progress is being made in delivering on  the potential to generate positive benefits for both regions," stated Cllr. James Breen, Cathaoirleach of Clare County Council.
"Tourism and education are two key areas in which Yunnan Province and County Clare can benefit through this formal link. In particular, the formal link that has been established between the Burren & Cliffs of Moher UNESCO Geopark and the Stone Forest Geopark (Shilin Geopark) in Yunnan Province creates a tangible link between the tourism sectors in both regions. Shannon Group plc's ongoing efforts to establish a future transport link with China is also greatly assisted through this relationship," added the Cathaoirleach.
Gerard Dollard, interim Chief Executive, Clare County Council commented, "The formal agreements signed in 2015 are aimed at fostering the development of closer educational, industrial, tourism, farming and cultural ties between the Clare and Yunnan. Clare County Council is very pleased with the progress made to date and looks forward to exploring new opportunities for both regions in the months and years ahead."