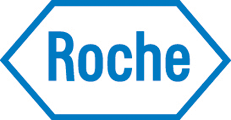 With two hundred and forty jobs to go with the closure of Roche Ireland Ltd in Clarecastle, Fianna Fáil TD for Clare Timmy Dooley has expressed his shock and disappointment following the announcement.  
It was announced on Tuesday evening that no deal could be agreed to find a buyer of the Clarecastle pharmaceutical site. Speaking to The Clare Herald, Deputy Dooley commented. "This is a very distressing time for workers and their families and my thoughts are with them this evening.  The announcement of the closure of the plant marks a period of uncertainty for them".
He added "Many of the employees are highly skilled workers who have been with the company for many years. Moves need to be made now to ensure that these workers are offered upskilling and retraining opportunities to ensure that they are in the best position possible to secure alternative employment".
Dooley is putting pressure on new Jobs Minister, Mary Mitchell O'Connor to get employees every available chance to secure work. "Roche has been a major employer in Clare for over three decades and the Clarecastle plant has attracted significant investment down through the years, making today's announcement all the more difficult to comprehend.
The new Minister for Jobs Mary Mitchell O'Connor has a responsibility to ensure that all the mechanisms of the State are fully employed to ensure that the workers affected by the closure are afforded every opportunity to secure alternative work".