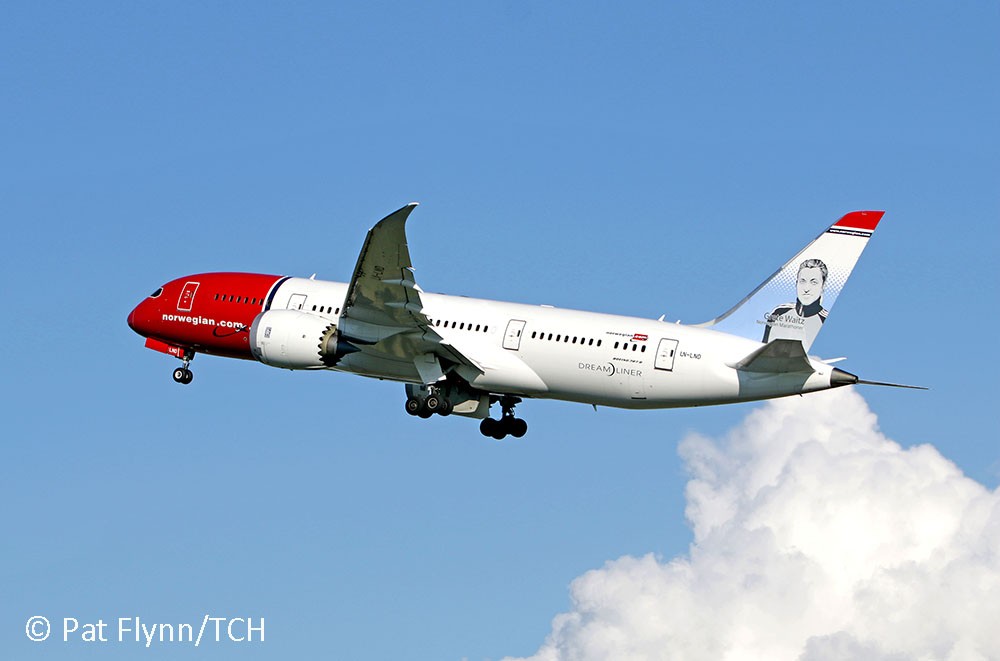 A passenger flight was forced to divert to Shannon Airport early yesterday after technical issues resulted in the crew being refused permission to enter UK airspace.
Norwegian Air Shuttle flight DY-7148 was en route from Boston in the US to Gatwick airport in England at the time.
The crew contacted controllers at the Irish Aviation Authority's North Atlantic Communications Centre at Ballygirreen in Co Clare to advise them of their issue.
The Boeing 787-800 Dreamliner was still over the Atlantic west of Ireland when the crew was told they would not be able to continue to the UK.
The flight rerouted to Shannon and entered a holding pattern for a time south-west of the airport over Tarbert Co Kerry.
After about 15 minutes of orbiting, the crew commenced their approach and landed safely at 8.17am.
The aircraft taxied to the terminal building where engineers were waiting to investigate the issue.
Passengers were told that the crew had experienced an issue with the aircraft's navigation equipment. As a result, the jet would not be allowed enter United Kingdom airspace and would have to divert instead.
Passengers disembarked and taken to the departures lounge while engineers worked on resolving the issued. They were told initially that their flight would continue to Gatwick at 12.30pm.
Later however, customers were advised that their flight would not leave until 5.40pm by which time the crew's legally permitted duty hours would have elapsed.
The airline had to fly in a replacement crew from London so that the flight could continue its journey however that departure was further delayed.
The flight finally departed Shannon at 7.20pm almost 11 hours on the ground.
The carrier has not commented on the matter.