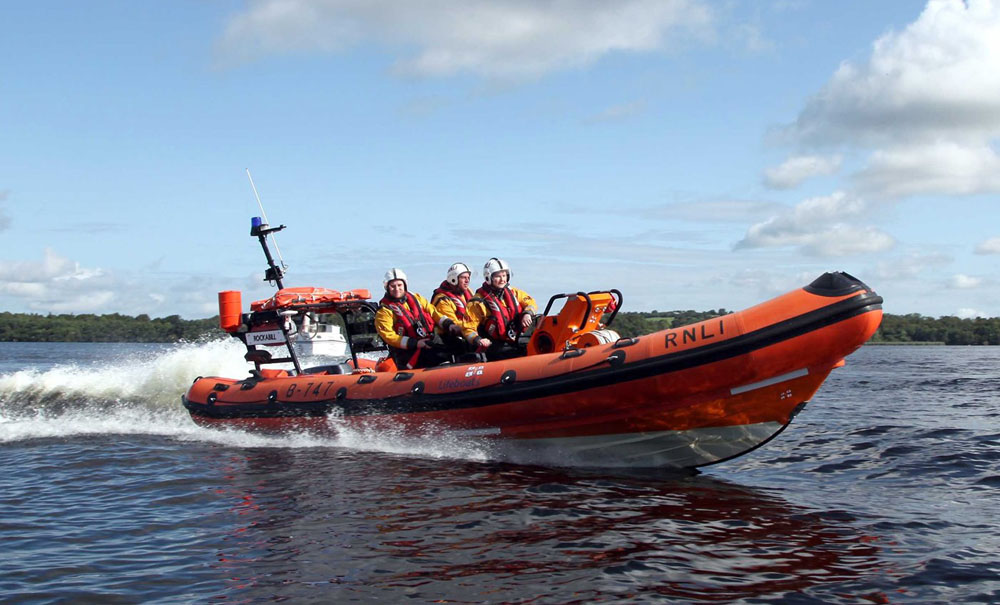 The Lough Derg RNLI Lifeboat was requested to launch and assist two people after their boat ran aground on the lake on Sunday evening.
The Irish Coast Guard marine rescue sub centre on Valentia Island in Kerry requested the lifeboat crew to respond after receiving a report that and 18ft motor boat was in difficulty at Kylenoe Rocks, at the northern end of Lough Derg.
The lifeboat, with helm Eleanor Hooker, Dom Sharkey and Liam Knight on board, launched at 7.15pm. At the time conditions were favourable with winds westerly, Force 2, visibility was good.
The lifeboat located the casualty vessel at Kylenoe Rocks with two people on board, both wearing their lifejackets.  An RNLI crew member waded into the boat and reassured the two people on board.  The boat had suffered damage to the propeller on their outboard engine, and so they had taken it off the transom and into the boat.
Once the boat was off the rocks and towed into safe water, the lifeboat took it under an alongside tow to Terryglass Harbour, where it was taken out of the water.   
The lifeboat returned to Station and was ready for service again at 9.45pm.
Deputy Launching Authority, Brian Hanly advises all bot users to carry a means of communication and  'in case of emergency dial 999 or 112 and ask for Marine Rescue'. 
Meanwhile, a young child was airlifted to hospital after he sustained injuries in a fall in west Clare yesterday afternoon.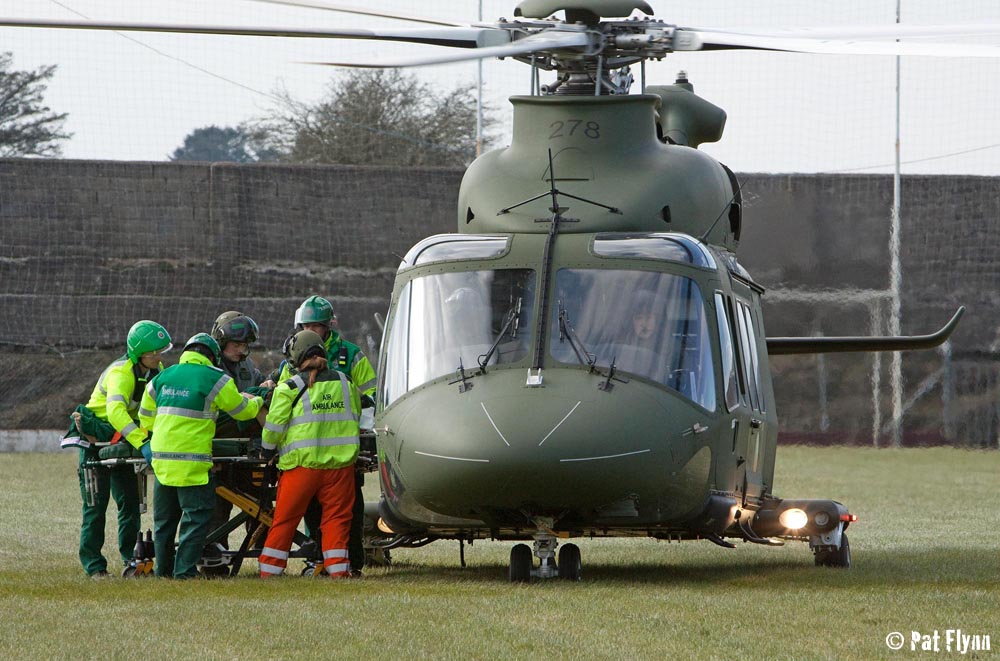 The boy was injured in the accident near Carrigaholt at around 3.00pm. An ambulance from Kilrush responded to the scene however the Emergency Aeromedical Service (EAS) helicopter airlifted to youngster to University Hospital Limerick for treatment.