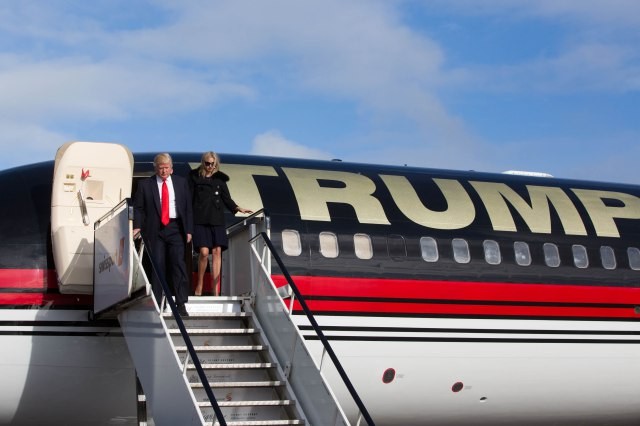 Donald Trump has cancelled his upcoming visit to Co Clare.
The presumptive Republican presidential nominee was due to land in Shannon Airport on Friday June 24th where he would then go on to his Doonbeg resort.
New-York based news service, Irish Central reported that Stephanie Grisham, the Press Director for Trump's campaign revealed the trip to Aberdeen in Scotland would go ahead as planned but there would be no stop in Ireland as originally scheduled.
Donald announced his visit on June 2nd via Twitter where he confirmed the transatlantic trip to check in on his golf businesses in Ireland and Scotland.
Trump's visit was estimated to be worth millions to Co Clare. The Trump International Golf Links & Hotel Ireland would have benefited from the millions of Americans watching the New York business tycoon's press conferences from Doonbeg. An average of 15 million individuals observe his campaign on television worldwide.
Several protests were planned ahead of Trump's arrival in Ireland. It is not yet clear if the threats of demonstrations had anything to do with the cancellation.
It is understood that the Trump campaign had not booked any events at Shannon Airport since the announcement thirteen days ago.
The Clare Herald has contacted the press office of Donald Trump for response.