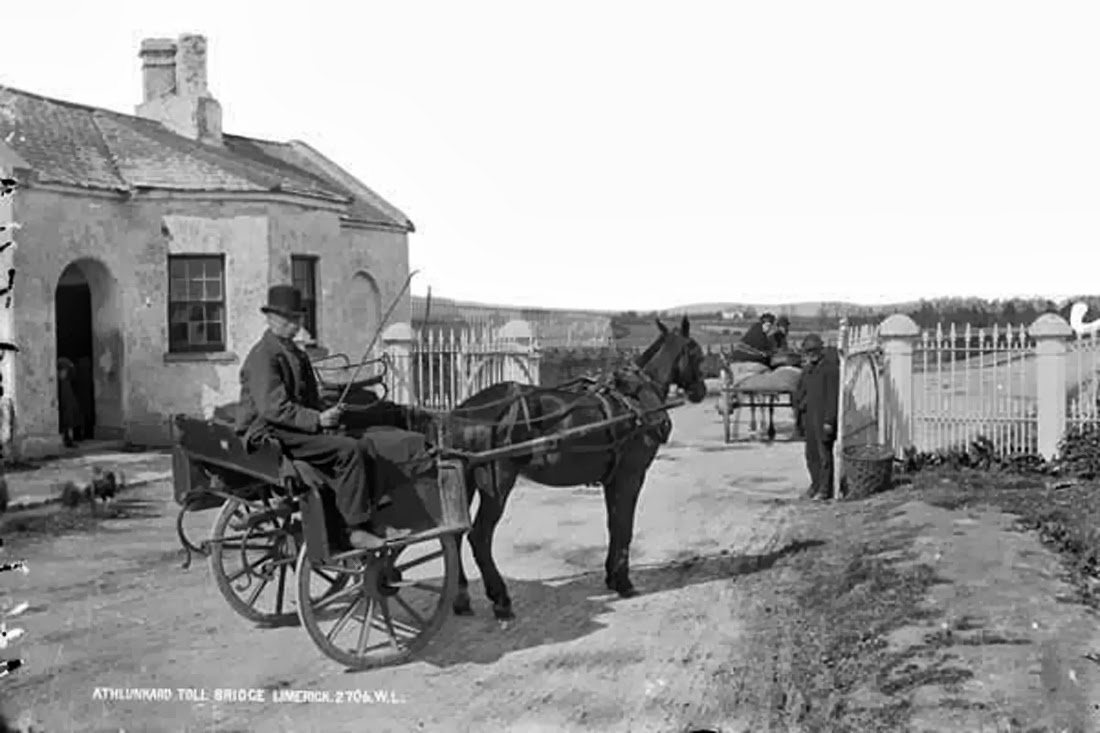 Believe it or not but the Limerick Tunnel is not the first traffic toll point to have existed for anyone wishing to cross the River Shannon between Clare and Limerick.
The building of Athlunkard Bridge and the toll house (pictured in 1880) began in June, 1826 and was completed December 1830. It connects Limerick City and Co. Clare. It was built at a cost of £7,000 and was constructed by James and Richard Paine.
Those wishing to enter the City coming from Co. Clare paid a half-penny and those with a horse and cart paid one penny at the toll house at Athlunkard Bridge Limerick.
1884 saw the lifting of the tolls at Athlunkard Bridge.