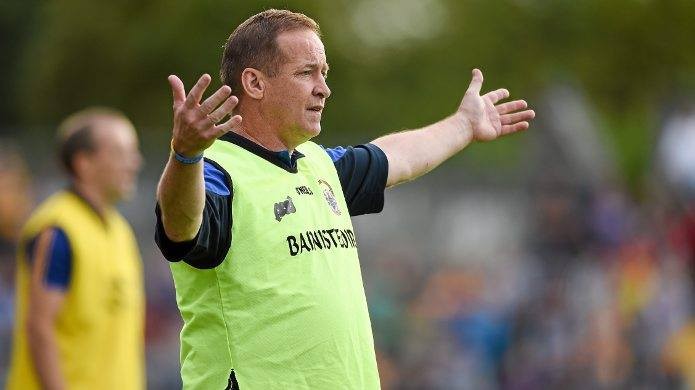 A tremendous opportunity awaits Clare as they prepare to take on Kerry in the semi-finals of the Munster Senior Football Championship.
In the moments after their win over Limerick two weeks ago, manager Colm Collins wasn't being negative but instead realistic when he feared what would happen if Clare were to produce a similar performance in Killarney. Sunday is a chance for the players to show what they are really capable of.
"They'll be itching to show what they're really made of. It's about winning your own personal battle. You go out there and they all have their personal battle with their immediate opponent. I have great belief in their ability to up their performance" Collins told The Clare People.
Belief is key for the men in Saffron and Blue and that's what it all comes down to according to the Kilmihill native. "I have said it a thousand times and it's that the young fella that's born in Tarbert, there's no difference between that fella and the young fella that's born in Kilrush. It's self-belief".
"The Clare players should be under no illusions that they're able to compete with Kerry, they're well able to play football at this level and it's just a matter of getting things right".
Small margins come between winning and losing, the Clare boss stresses the importance that his side take their chances in this semi-final. "To topple a team of Kerry's quality you're going to have to be shooting the 60s, you'll have to convert over sixty percent of the chances that you create. It's so important, it's vital".
Éamonn Fitzmaurice leads Kerry into Championship action for the first time since their All-Ireland defeat to Dublin ten months ago. The Kingdom will be keen to lay down a marker to the entire country, they plan to win by limiting Clare's influence and disrupting Joe Hayes' short kickouts. Fitzgerald Stadium may be akin to a lion's den on Sunday but Collins and co will embrace their stay in the den and may even rattle a few cages in the process.
"We're really looking forward to playing down there. Clare are well able to compete, it's just a matter of going down there on the day and get the best performance we can from our team and see where it takes us".