A transatlantic jet diverted to Shannon Airport earlier today after a passenger was reported to have fallen ill.
Norwegian Air Shuttle flight NAX-7016 was travelling from New York's JFK airport to Gatwick in England at the time.
The Boeing 787-900 Dreamliner jet was still over the Atlantic west of Ireland when the crew declared a medical emergency.
The crew diverted to Shannon requesting that emergency medical services be standing by to meet the aircraft on arrival.
The flight landed safely at 10.00am and was met at the terminal by National Ambulance Service (NAS) paramedics and airport officials.
The passenger was removed to University Hospital Limerick (UHL) for treatment.
The flight continued its journey to Gatwick at midday.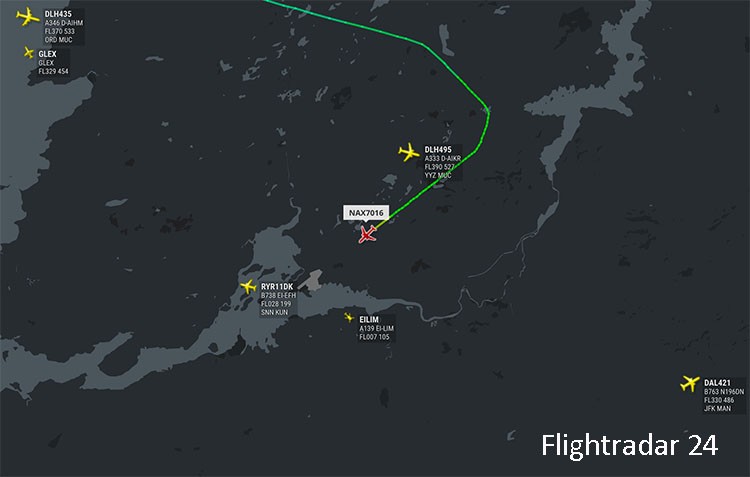 On Friday morning, American Airlines flight AA-290 from New York to Dublin declared a medical emergency and rerouted to the mid west airport when a passenger fell ill.
Shannon handled 27 medical emergencies last year up from 22 in 2014.