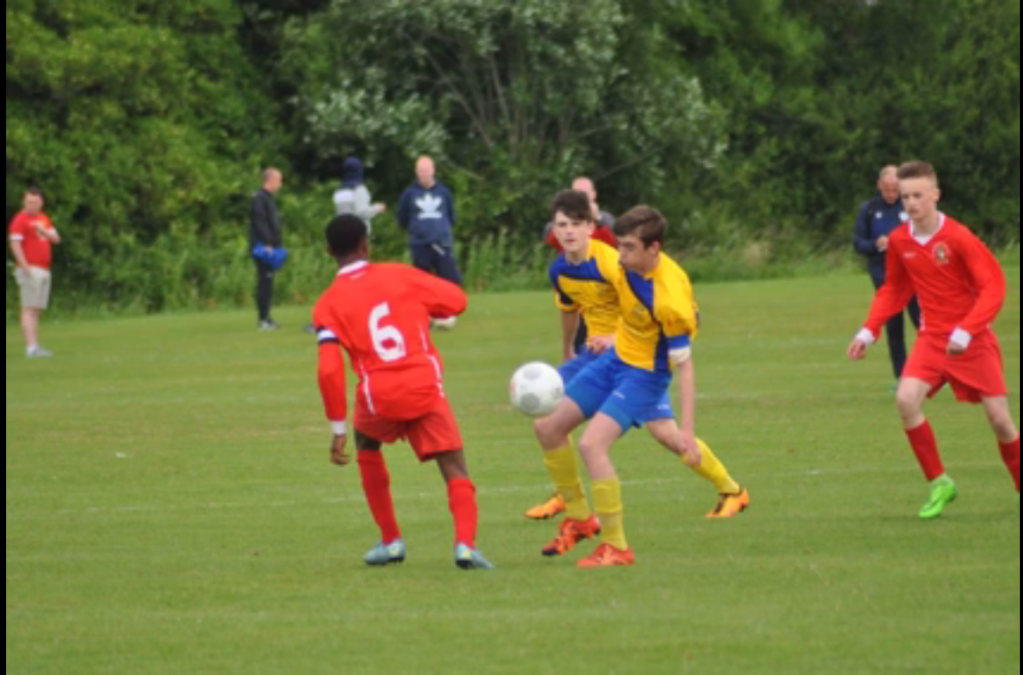 Clare have finished third in Group 2 of the Kennedy Cup.
After getting off to a perfect start on Monday evening with a 2-0 win over Limerick District, hopes were high that Clare would continue their winning streak. This wasn't the case as they suffered a 1-0 defeat to Limerick's Desmond League on Tuesday morning, a side who would later go on to top the table.
Heading into their final group game, Clare needed to win against the Midlands to secure a place in the Kennedy Bowl quarter-finals. The Banner County found themselves behind at the break as David Samuel netted. A penalty from Colin Conroy pushed the Midlands two clear with seventy one minutes on the clock.
David Kerin's side responded when they needed to with Burren Utd's Eoin Guerin and Eoin Duff of Shannon Town firing home to get Clare a share of the spoils. Based on scoring difference, the Midlands finished in second place, one ahead of the men in the Saffron and Blue who now play in the Kennedy Shield quarter-final on Wednesday afternoon.