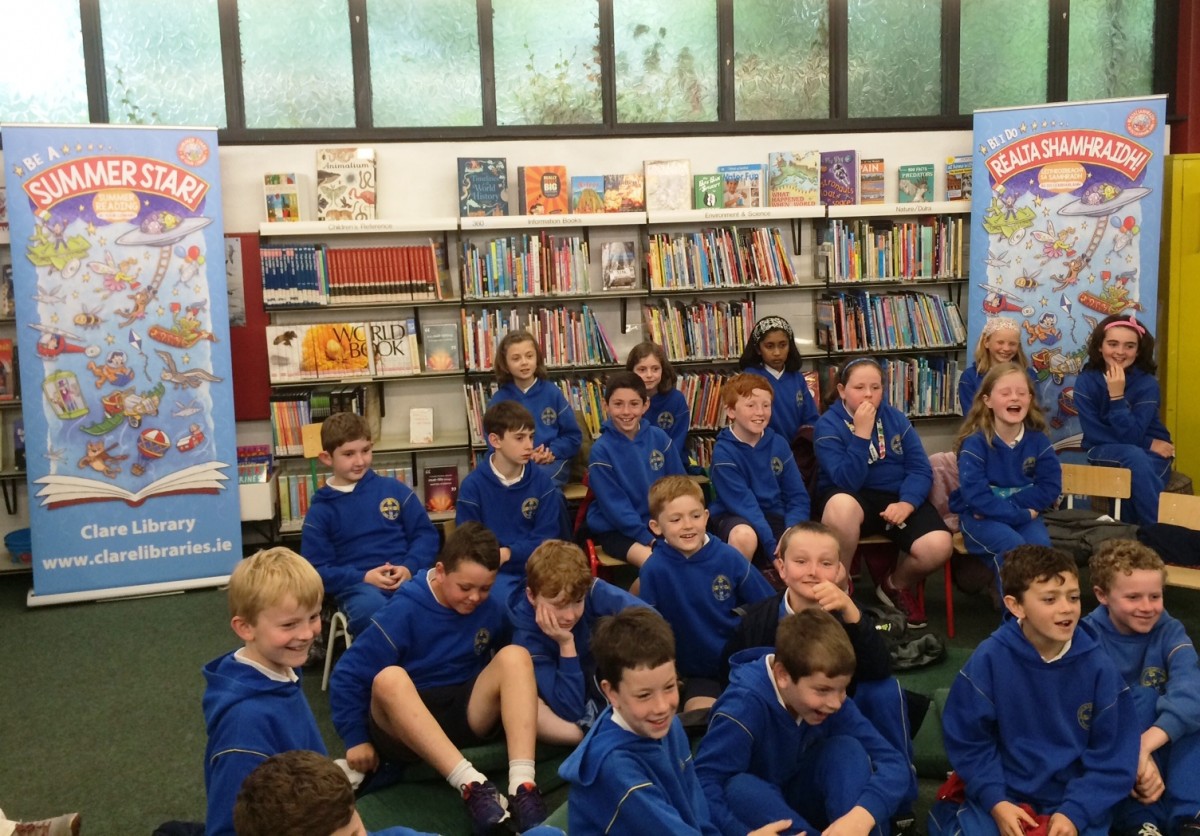 With the school holidays getting underway, Clare County Library has announced details of the Summer Stars Reading Programme for children in all library branches.
The free programme runs up to the end of August and will see library staff working with teachers and families to encourage children to continue reading and to participate in a range of storytelling and other fun activities.
Each child who registers for Summer Stars at their local library will receive a Summer Stars Reading Card to record their progress along the way and a library reward stamp will be added to their card at the library after each book read.
"Children will be encouraged to continue reading throughout the programme," explained Patricia Fitzgerald, Children's Librarian, Clare County Library.
Ms. Fitzgerald added, "Fun rewards will be provided as they discover new books and authors. At the end of the challenge, all children who participate are invited to attend a special Family Reading Programme event at which they will be presented with award certificates."
Children and families will also have access to fun reading activities on the Summer Stars webpages. The resource includes lots of fun activities, games, talking ebooks, stories, reading tips, book suggestions and funny interviews with children's authors and other celebrities.
Further information about the Summer Reading Programme and about reading related events taking place during school summer holidays is available from Clare County Library.