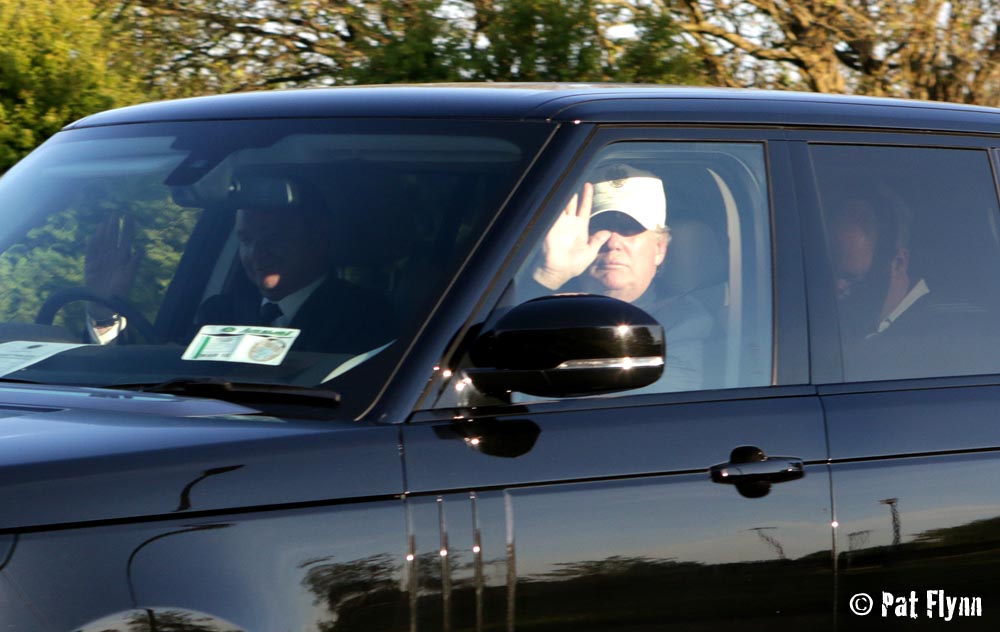 While Donald Trump looks set to skip Doonbeg on his transatlantic visit to Scotland, if he is to arrive in Ireland he will be met by protesters.
An umbrella group titled 'Trump not Welcome' are ready to demonstrate in Ennis and Dublin this evening (Thursday) if the New York businessman plans a surprise landing in the country. Shannon will also play host to a protest on Friday if Trump is in Ireland with the airport the likely destination of the demonstration.
Seónaidh Ní Shíomóin of the Anti Austerity Alliance Clare branch told The Clare Herald "We want to send our solidarity to the LGBTQ community in Orlando and across America, which has been the victim of a horrific and murderous homophobic attack. Donald Trump's disgraceful remarks in response, trying to sow hate and division, further underlines why we oppose what he stands for. We do not believe that being a billionaire and owner of major corporations should allow him to express racist, sexist and Islamophobic without facing criticism".
She added "From media reports, there now appears to be a question mark over Trump's visit. We want to send Donald Trump a very clear message, you are not welcome. If you do come, you will be met by substantial protests on Thursday 23 June at 6pm at the GPO in Dublin, at the same time at O'Connell Square in Ennis and at Shannon airport on Friday. The message of these protests will above all be one of solidarity with the LGBTQ community, with the Black Lives Matter movement, with the immigrant rights movement, with those fighting for $15 an hour minimum wage with all those who would be affected by Trump's policies".