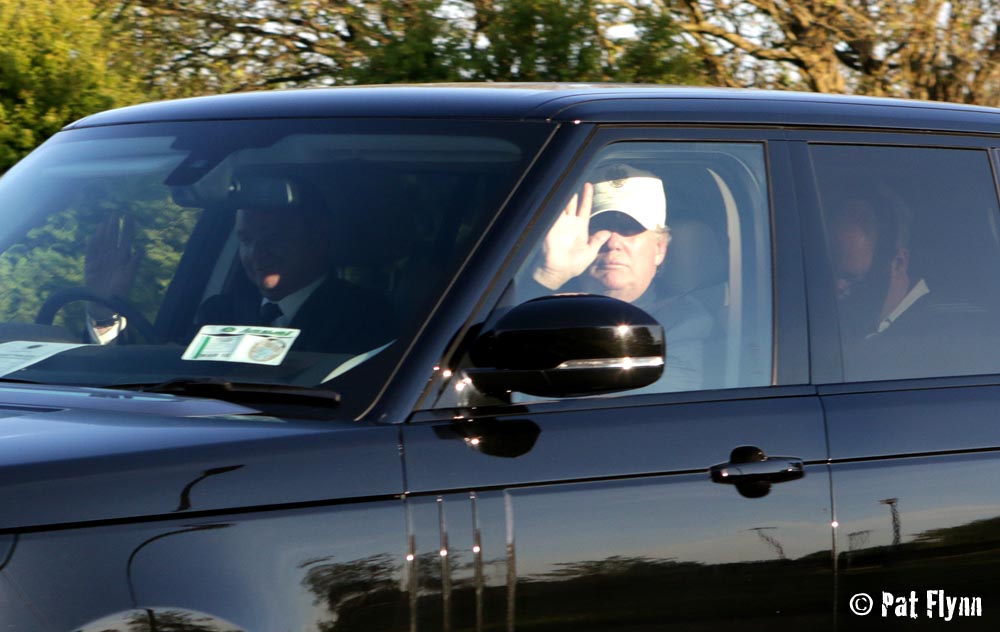 Businessman Donald Trump is to visit Co Clare later this month.
The presumptive US Republican presidential nominee will be in Doonbeg in three weeks at the Trump International Golf Links & Hotel Ireland. The billionaire will complete a series of journeys to his courses in Scotland at Turnberry and Aberdeen before arriving in Ireland.
Trump's trip coincides with the visit of US Vice President Joe Biden to Ireland from June 21st to 26th and the anticipated Brexit referendum when British voters will decide whether or not to leave the European Union.
The New York tycoon is tipped to be formally announced as the Republican nominee at the party's national convention this July in Cleveland, Ohio.
Donald is currently battling to get planning permission for a huge wall to act as a sea defence at his Doonbeg resort on the west coast.
Speaking in February of this year, he dismissed his Co Clare investment as "small potatoes".