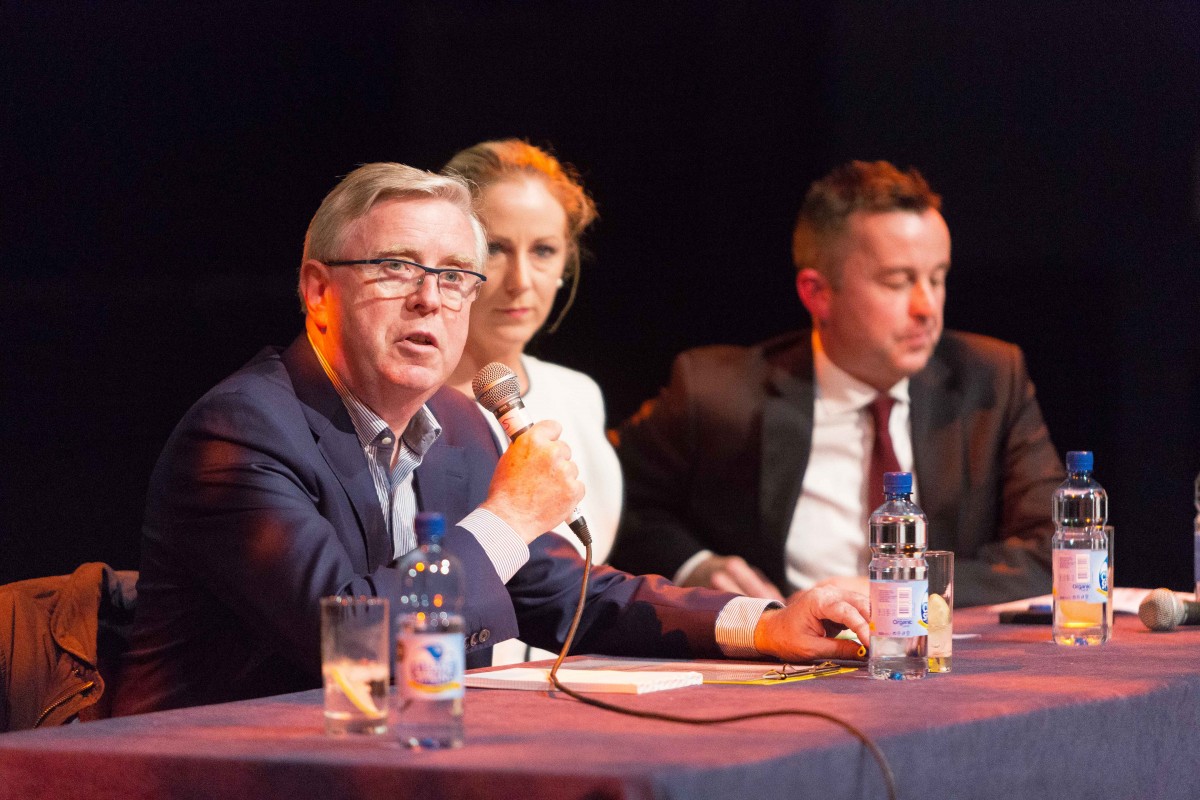 To avoid a clash with Fleadh Cheoil na hÉireann in August, the Merriman Summer School was moved forward this year and once more glór was the venue.
This year's theme taken from the Easter Proclamation was 'Gallant allies in Europe'. The Easter Rising was placed in an international context as the Merriman Summer School. Ireland's relationship with the United Kingdom and the European Union one hundred years later was explored. This proved to be a rather interesting discussion on the back of the UK referendum backing the decision to leave the EU.
A special session took place to consider 'Ireland (North and South), Britain and the European Union – in the aftermath of the UK referendum'. Professor Mary C Murphy (UCC), Steve Aikens MLA, and Brian Hayes MEP were some of the speakers. Liadh Ní Riada MEP, Éamon Ó Cuív TD, Professor Mike Cronin (DCU) and Harry McGee (The Irish Times) discussed Ireland and Europe as Gaeilge.
The 2016 School is being organised in partnership with the Irish office of the European Parliament; and the honorary director is Pat Cox, former President of the European Parliament. The academic director is Dr Bríd Quinn of the Department of Politics and Public Administration at the University of Limerick.
Professor Diarmaid Ferriter commenced the summer school with a lecture setting the European context of the Rising and contemporary events. Ruán O'Donnell (most recent biographer of P. H. Pearse) looked at the transatlantic dimensions of the Rising, and a History Ireland Hedge School.
Pat Cox concluded the proceedings of the 2016 Merriman Summer School setting out possible future developments in the European Union, in the UK's relations with the EU, and opportunities, challenges and implications for us in Ireland.
The featured poets at 'Cúirt an Mheán lae' (The Mid-Day Court) were Biddy Jenkinson, Brian Lynch and Gabriel Rosenstock. Other contributors included dramatist Marina Carr, artist Mick O'Dea and Liam Mac Cóil, author of historical fiction in Irish.
All photos by Eamon Ward.