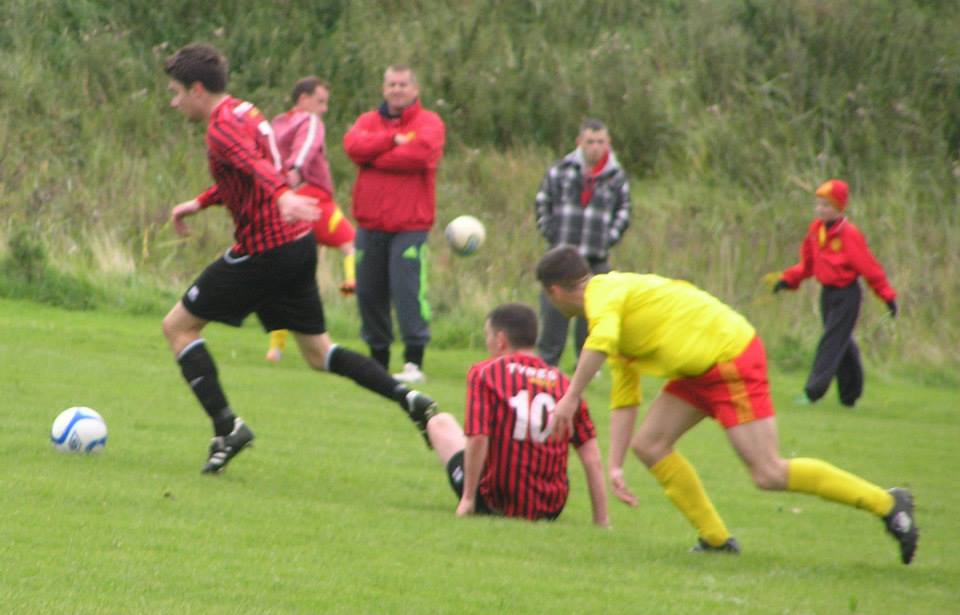 There was no change at the top table as Bridge United AFC held their AGM this week.
Finbarr Toomey, Jonathan Downes and Ali Quinlan will continue in the roles of Chairman, Treasurer and Secretary respectively. Caroline O'Sullivan, Mark Egan, Michelle Toomey and Barry Downes remain as Vice Chairperson, Asst. Secretary, Asst. Treasurer and PRO. The club's Clare league delegates for the year will be Caroline O'Sullivan, Eoghan McNulty and Jim Maxwell.
Progress reports on the latest pitch development at the club's grounds were provided by Jonathan Downes. Works on the main pitch and training pitch were completed at the beginning of July with the club and engineer very satisfied with the results. Phase Two of the development is now complete with work set to commence on the building of clubhouse scheduled for early August.
Eoghan McNulty is to enter his third year as manager of the club's A team, they narrowly lost out to Newmarket Celtic in their quest for League glory. Michael Maxwell has stepped down from the management team and he will be replaced by Albert Finnin. Barry Downes will continue in his role on the management with physio Conor Tierney.
On the back of last season's Second Division success, Jim Maxwell stays in charge of the B team and he will once more be joined on the sidelines by Ian Fawl who will enter his fifth year involved with the team.
The club will enter a U17 or U18 side depending on numbers for the coming season. Kieran Quinlan and Ryan Hodge have been appointed managers for the coming season.
Public Relations Officer Barry Downes told The Clare Herald that Bridge United is now in a very strong position. "Together with the great success of our League winning B team, the continued development of our A squad and the superb work being done with our underage teams the club now finds itself in a very strong position. Upon the completion of its facilities the platform will be set to further improve in all player development areas and community services".
Downes highlighted the work of current Chairman and Treasurer, Finbarr Toomey and Jonathan Downes. "Finbar and Jonathan have been critical in their roles and have shown great leadership and guidance through the busiest period of the clubs history. We are also delighted to report that Ali Quinlan remains as Secretary for her second year in the role".