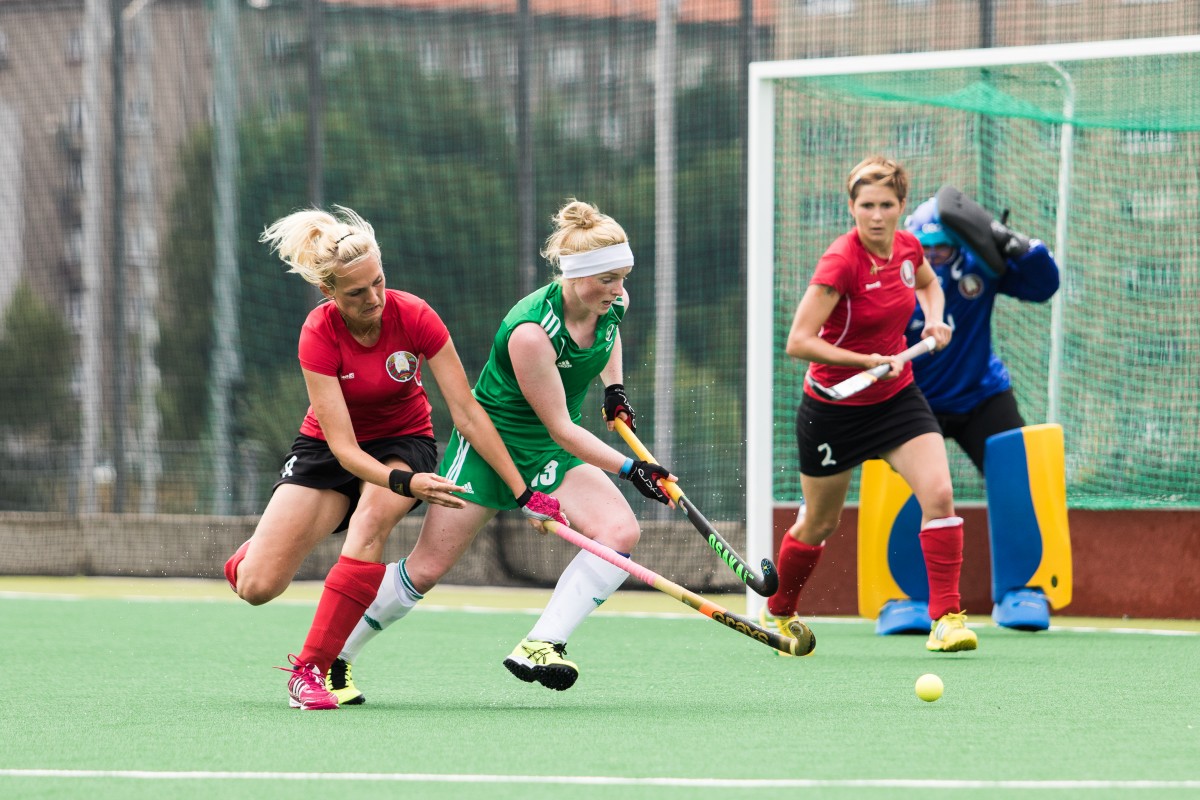 Cratloe's Naomi Carroll has retained her place in the Irish Hockey squad for the 4 Nations.
The Green Army return to competitive action in an invitational 4 Nations Tournament at the Merrion Fleet Arena in Rathdown School from July 30th until August 5th. Ireland, ranked 15th in the world sit below Belgium (12th) but above Scotland (17th) and Chile (22nd), and have won all their most recent encounters with their 3 opponents.
Speaking about the upcoming 4 Nations head coach Graham Shaw said "We are really looking forward to the 4 Nations in Rathdown. It will provide a very high level of competition that the group have worked very hard for. We set out to improve certain areas of our play this summer and these games will provide the perfect test".
Ireland will already have a firm eye on World League 2 in Malaysia in January which will act as the first round of qualification for the 2018 World Cup in London. Shaw added "At the end of the summer we will select a training squad that will contest for World League 2 in Malaysia in early 2017. We have worked with and watched a lot of players this summer in order to make these decisions and this upcoming 4 Nations is another opportunity".
Squad:
Grace O'Flanagan (GK)
Yvonne O'Byrne
Katie Mullan
Shirley McCay
Megan Frazer (Captain)
Elena Tice
Naomi Carroll
Gillian Pinder
Anna Whelan
Ayeisha McFerran (GK)
Chloe Watkins
Lizzie Colvin
Hannah Matthews
Anna O'Flanagan
Zoe Wilson
Deirdre Duke
Alison Meeke
Rebecca Barry
Match Schedule:
30/7/2016 1pm
Belgium vs Chile
30/7/ 2016 3pm
Ireland vs Scotland
31/7/2016 1pm
Scotland vs Chile
31/7/2016 3pm
Ireland vs Belgium
2/8/2016 5pm
Belgium vs Scotland
2/8/2016 7pm
Chile vs Ireland
3/8/2016 5pm
1st vs 4th
3/8/2016 7pm
2nd vs 3rd
5/8/2016 12pm
3rd vs 4th
5/8/2016 2pm
1st vs 2nd