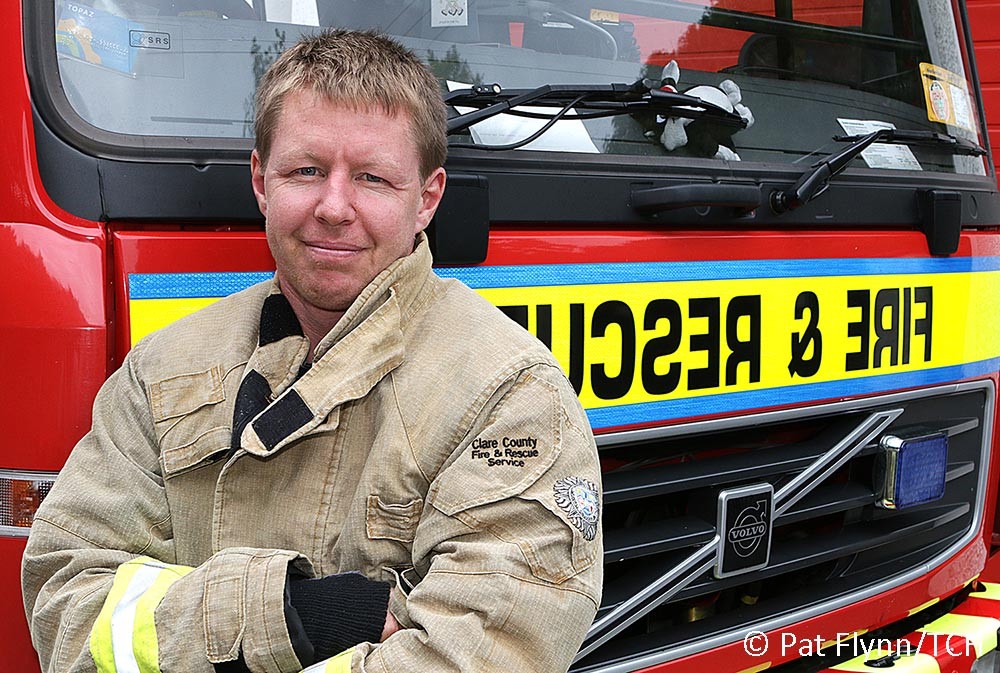 An Ennistymon man who undertook a 100 mile charity run in 2014 is all fired up for a more ambitious outing this weekend.
Running man Joe Crosse, a member of Clare County Fire and Rescue Service, is attached to Ennistymon station and is set to run 250 miles around scenic north Clare starting on Friday (29th).
In 2014, Joe ran 100 miles to raise funds for the children's playground in Lahinch that had been extensively damaged by storms that battered the country.
Joe has answered the call again and will set off on Friday on July 29th on a run that aims to raise funds for Ennistymon Hospital.
Joe will leave the Square in Ennistymon at 9am on Friday and run a 25 mile loop ten times.
The route will take him from Ennistymon to Lisdoonvarna onto Doolin and the Cliffs of Moher and back to Ennistymon via Liscannor and Lahinch.
Joe hopes to finish the run by lunchtime on Sunday 31st. A number of other runners will join Joe for parts of the course.
"I'm inspired by the work of Friends of Ennistymon Hospital Limited and wanted to support them by raising money. So, I decided to undertake a challenge of running 250 miles starting on the 29th July and hopefully will have it covered within 3 days," Joe said.
"The more people that know about Friends of Ennistymon Hospital Limited, the greater their impact, so I hope people will spread the word by sharing my page with their friends and family. It would mean a lot," he added.
Joe's charity page is https://give.everydayhero.com/ie/miles-for-friends-of-ennistymon