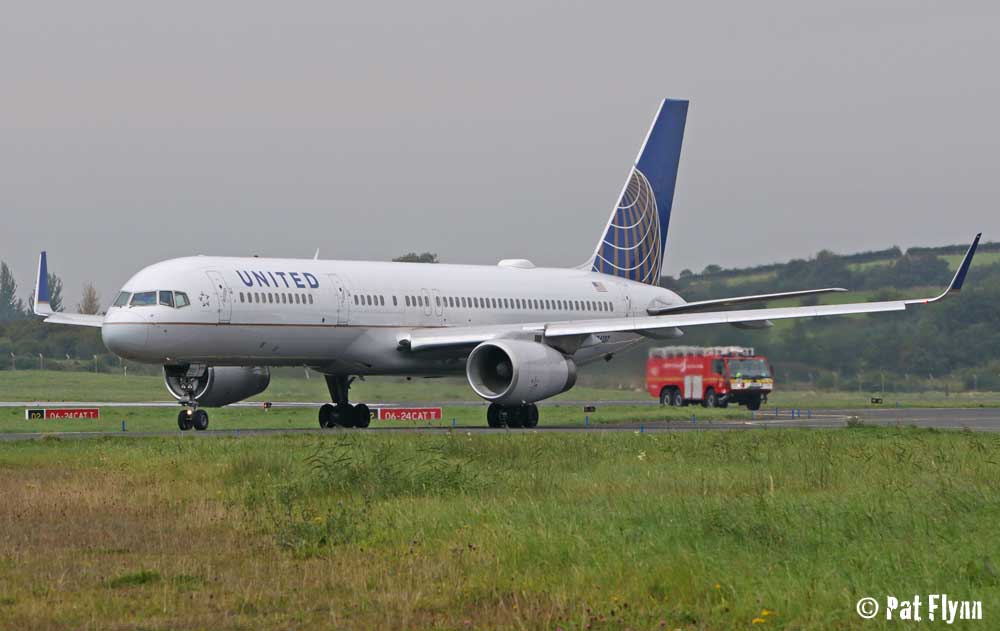 A passenger jet made an emergency landing at Shannon this morning after aborting its original approach to the airport.
United Airlines flight UA-25 from Newark, New Jersey in the US, was just minutes from landing when the crew confirmed they would have to make a "missed approach".
The Boeing 757-200 flew out over the Shannon Estuary where the crew entered a holding pattern while they consulted company engineers.
After a time, the pilot confirmed that the landing gear indication lights were not showing that all the landing gear was down and locked.
After troubleshooting the problem for almost 30 minutes, the crew declared an emergency.
The pilot confirmed they were ready to make another approach but was confident that the landing gear was locked in position.
The flight, which was originally due in Shannon at 7.00am, landed safely at 10.05am and was met by emergency vehicles.
Fire crews accompanied the jet to the terminal where engineers were waiting to investigate the problem.