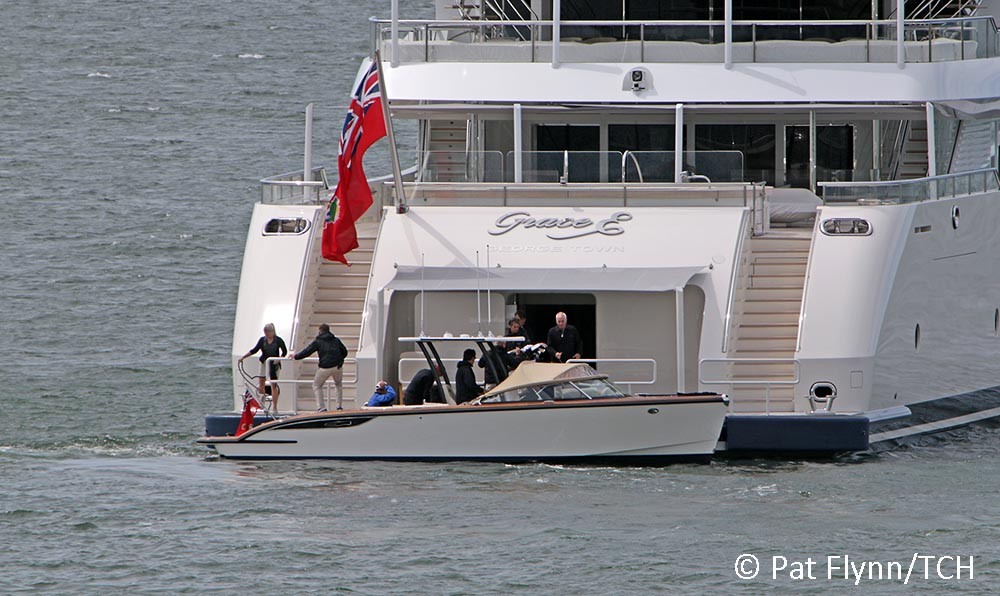 Mystery still surrounds who has splashed out over €700,000 a week on a luxurious award winning yacht that has been travelling around Ireland and that moored in Co Clare early yesterday.
The 240ft 'Grace E' – believed to have cost €125m to build – will set you back €735,000 a week to charter and comes with an open air jacuzzi and pool, a sauna, a gym and hydrotherapy bath.
It is not known who's on board the luxurious vessel which has been seen in Kinsale, Belfast and Galway since early July.
Athough owned by billionaire coffee magnate Bob Stiller the yacht is operated by Burgess Yachts  a company founded in 1975 by renowned sailor and worldwide single-handed ocean racer Nigel Burgess.
It arrived in Co Clare from Galway in the early hours of yesterday morning and moored just a hundred metres from the shore at Aylevarroo near Kilrush.
The massive yacht attracted significant attention during the day with cars and walkers stopping on the coast road to take photos. Others gathered at the pier in Cappagh when they spotted the yacht's own launch take a group ashore at lunchtime.
Despite rumour and speculation about who was on board, it's believed Mr Stiller was hosting a group of friends. Guests could also be seen enjoying drinks in the top-deck hot tub.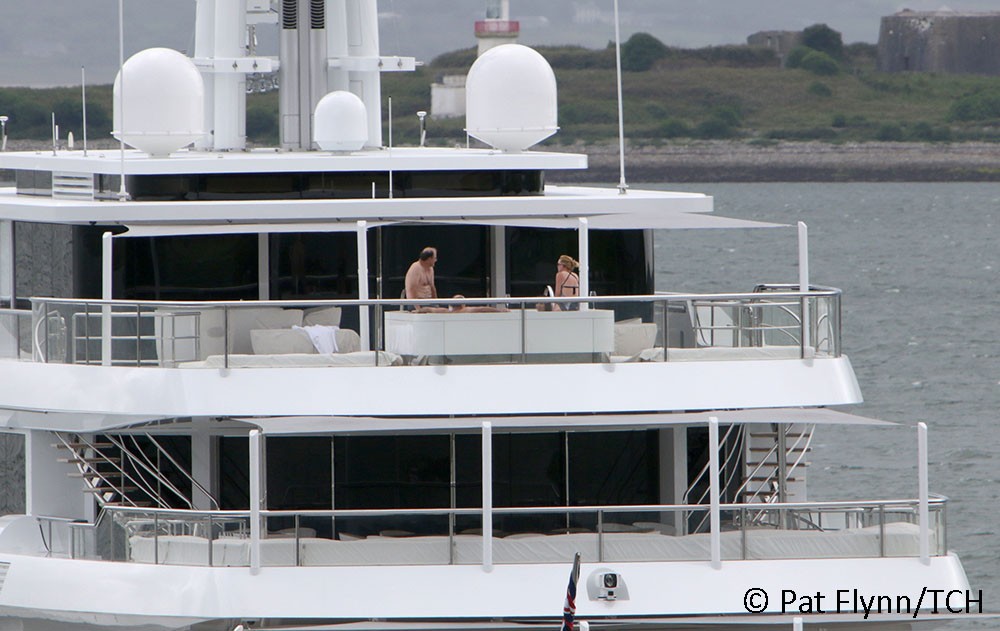 Burgess operates a massive fleet of yachts and according to its website, the Grace E costs between €686,000 and €738,000 to hire in the summer season.
The vessel is described as a "stunning yacht with an environmental focus and outstanding wellness centre."
She won Motor Yacht of the Year at the World Superyacht Awards 2015 and has collected a host of awards for her exterior design, interior design and eco-technology.
Grace E's wellness deck is equipped with a massage room with steam sauna, full gymnasium, a treatment room with hydrotherapy bath, a cold dip bath and dry sauna. Also on the deck is a peaceful retreat room for meditation.
Built in 2014 by Picchiotti – Perini Navi Group in Italy, she also has a beauty salon, a sun-bathing area and a massage room. The yacht sleeps up to 12 guests in seven suites.
Grace E also comes with a crew of 20 and is run by twin diesel-electric engines, reaching a top speed of 16.5 knots (30.5 kmh) and a cruising speed of 12 knots (22 kmh). The yacht can travel 7,500 nautical miles (13,890 kms) without requiring to re-fuel.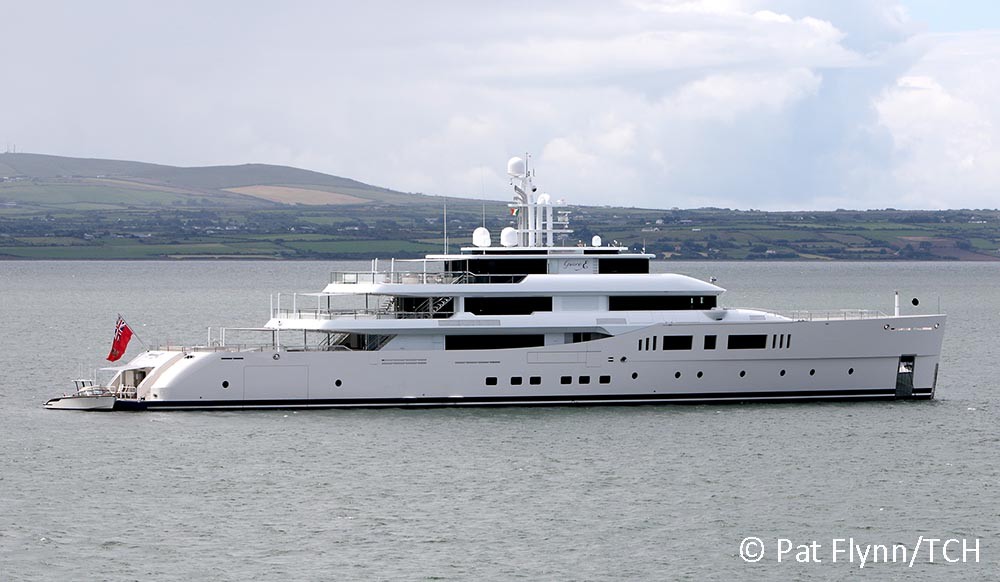 Locals in Kilrush and Cappagh speculated about who was on board the yacht with some claiming it was singer, songwriter and producer Beyoncé while someone else believed they saw former US President Bill Clinton on board.
Several believed that Hollywood star George Clooney was on board.
At around 1.20pm yesterday, four men were taken ashore on the yacht's own launch. The boat took the group to the pier at Cappagh near Kilrush where they were met by two black mini-vans.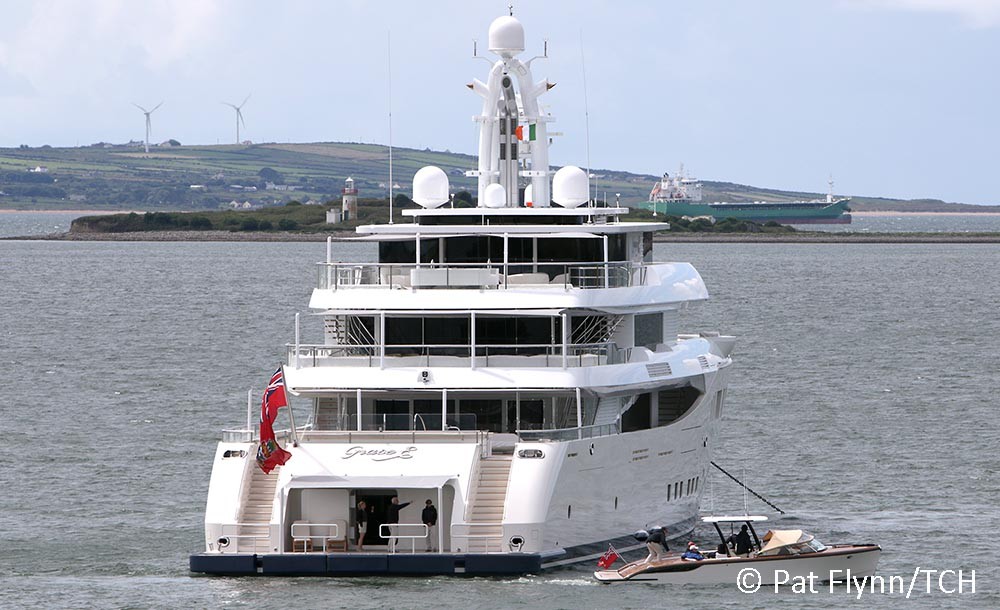 One woman said: "We still don't know who's on it. I didn't recognise any of the men who came off the small boat. One of the body guards would only say they were Americans and there were going golfing in Kilrush."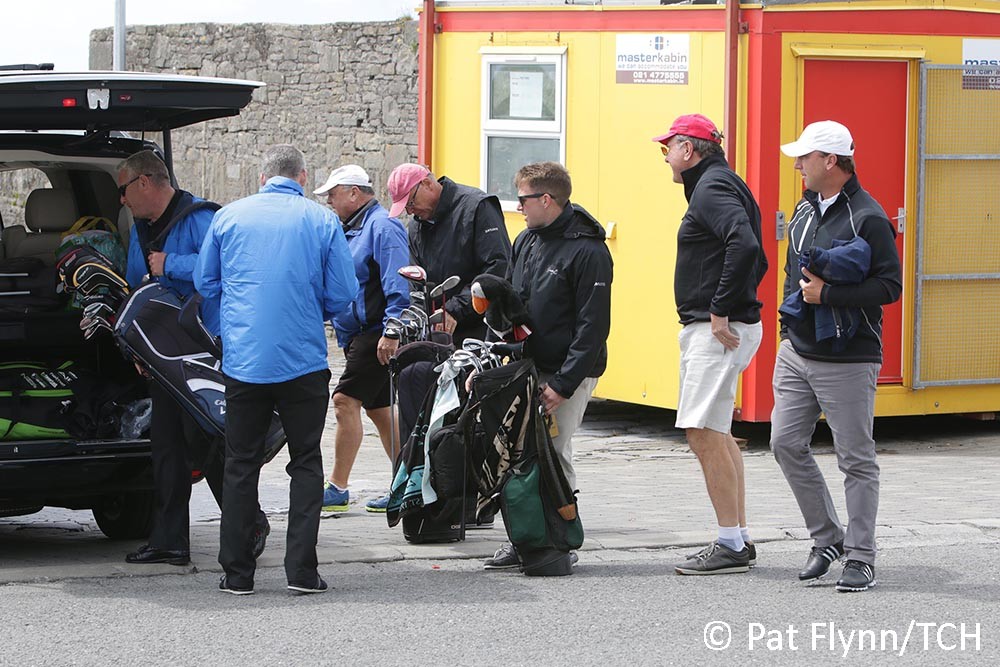 The men were taken the short distance to Kilrush Golf Club where two buggies were waiting for them. Other golfers and some club members said they didn't know who the men were.
Update:
14/07/16 The yacht left Clare and travel to Fenit later on Wednesday night.
15/07/16 Grace E returned to Kinsale where she had visited earlier.
18/07/16 The yacht departed Kilsale for Gibraltar.