One of the UK's top female aerobatic display pilots will make her Irish flying debut at this year's Foynes Air show which will take place on Sunday July 17th.
Lauren Richardson is one of 17 high calibre acts, lined up for this year's show, which is hosted by the Foynes Flying Boat & Maritime Museum. The Foynes show is one of only two air show's occurring in Ireland this year.
Margaret O'Shaughnessy, director of the museum said:  "We are delighted to host the Foynes air show for the third time and continue building on our success.  We are the only air show on the Wild Atlantic Way and this has increased the numbers of tourists, not only attending the show but coming to the museum as well."
"Foynes aviation history makes it the ideal location for the air show. The small west Limerick airport was the biggest civilian airport in Europe in the 1930s and early 1940's and hosted many celebrities and dignitaries in its time.
We could not put on a show like this without the support from many, particularly the main sponsors, Limerick City & County Council and the Irish Aviation Authority," she added.
More than 15000 people are expected to attend the show at Foynes, which is 23 kilometres from Limerick city.
Spectators will have a chance to see an exciting line up of classic and aerobatic aircraft with something to interest everyone.
Gerry Humphreys, Foynes Air Show director said: "We will see vintage and modern aircraft, graceful and smooth as well as those capable of 'extreme action' – flown by the best pilots around – something for all the family and completely free thanks to our generous sponsors."
This year's highlights include three different types of Pitts' specials, the ultimate aerobatic biplane, a Russian Sukhoi 26, a WW1 replica fighter plane; the SE5a, a rare Malcolm Ducker prototype aerobatic aircraft and a German high performance monoplane, the SBach 342.
There will be four formation flying teams thrilling audiences in the skies over west Limerick this year, including the world class daring duo, 'The Wildcats' from Norfolk, who will also make their first appearance at Foynes, in a pair of Pitts Special Bi Planes.
"We welcome back the Ravens – the crack 5 aircraft formation aerobatic display team from South Wales;  also watch out for the Yakovlevs with their big Russian radial engines making a distinctive sound like no other", Gerry Humphreys added.
Ireland's own unique aviation history will be showcased with the 'Iolar', Aer Lingus's first ever plane which will be flying alongside three de Havilland Chipmunks in Aer Corps colours.
Family entertainment kicks off at 1230pm, with a recital by the Band of An Garda Síochána, followed by a packed programme of entertainment for all the family, including carnival amusements, walk about characters, music and children's entertainment.
Other events on the day include a cliff climbing exercise by Ballybunion Sea and Cliff Rescue service at 1.30 p.m, a water safety demonstration by the Shannon based Irish Coast Guard at 2.30 p.m. This demonstration follows the success of Ireland's largest search and rescue (SAR) exercise operation which took place in Foynes, last year.  The main air show display begins at 3 p.m.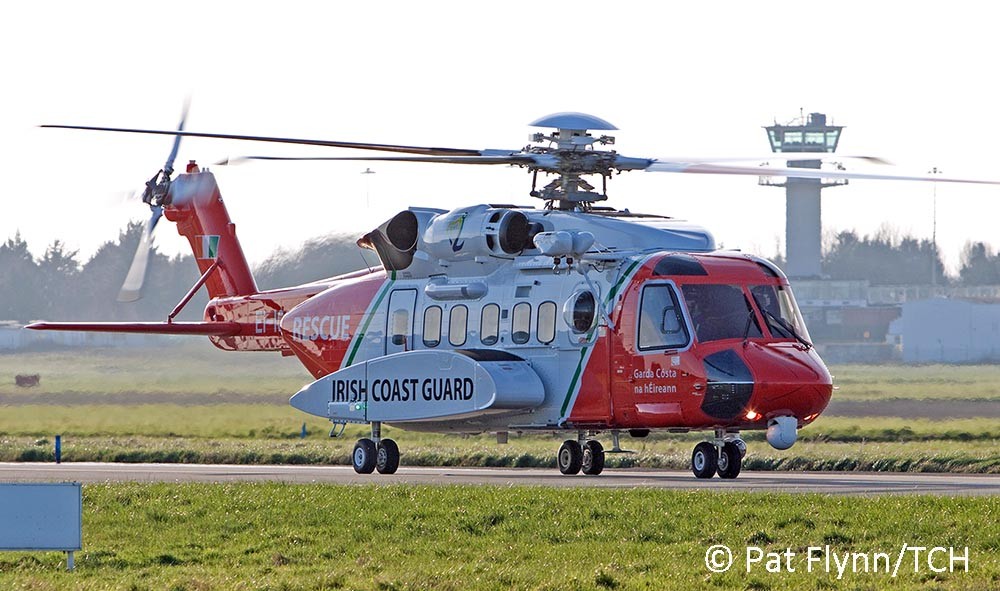 Organisers are encouraging people to come early and enjoy all the activities and the festival atmosphere.  A park and ride service will also be in operation to help ease traffic congestion at the site. Events are due to finish at around 6pm.
Some of the aircraft taking part in the 2016 Foynes Air Show include:
Yak 50 and 52 Returning Somerset-based Yakovlevs will perform a stunning specialist airborne display flying authentic cold war Russian aircraft
Pitts S2B – 'The Wildcats' two 2 ex RAF pilots will be flying a pair of Pitts special biplanes in a spectacular aerial display.
Sukhoi 26 World class ultimate Russian aerobatic design flown by Ireland's top aerobatic display pilot, David Bruton.
SE5a, a homebuilt WW1 aircraft built and flown by Neil Geddes, a retired surgeon from Scotland.
Christian Eagle – 2 seater homebuilt biplane from Sligo, flown by Andrew Fenton
Aviatika-MAI-890 (Mini-MiG) – The show's youngest pilot, 21 years old Harry Humphrey, returns to the show, in an incredibly strong, bi plane,
made out of specialist material, including titanium.
Starbuster – A single sea aerobatic bi plane flown by Scottish man Jim McTaggart
Iolar – Aer Lingus's first plane will again be flying high in Foynes, operated by the Irish Historic Flight Foundation, who will also be showing
3 DH chipmunks in Irish Army Aer Corps colours
Bucker Jungmann, vintage German built aircraft, flown by Gavin Hunter