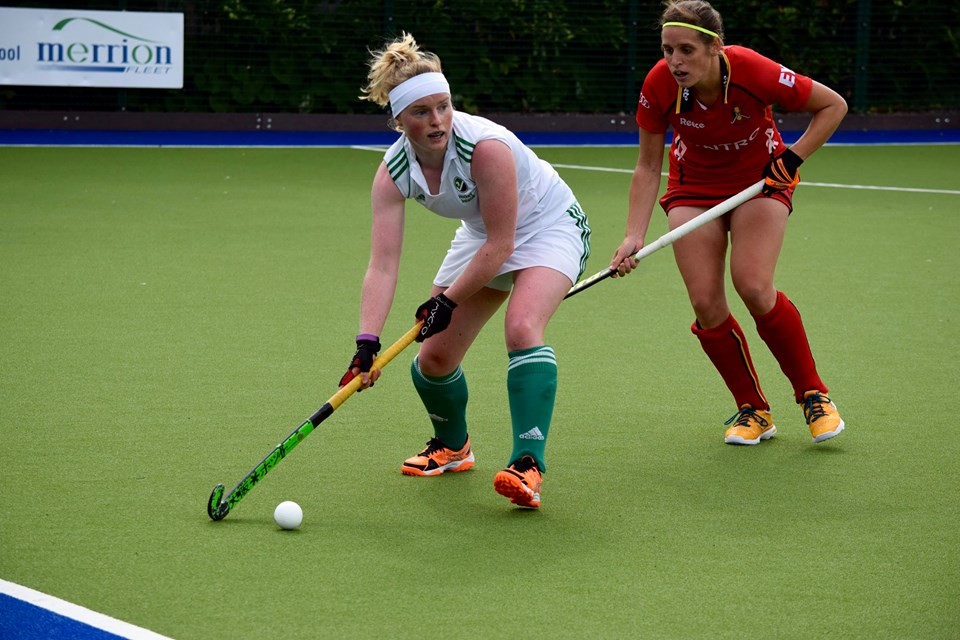 Cratloe's Naomi Carroll scored the all-important goal to send Ireland through to the 4 Nations Final in their meeting with Chile on Wednesday.
Ireland 2 (Colvin, Carroll)
Chile 1 (Drayer Valdivia)
A game with no cards and a plethora of penalty corners saw Ireland score twice to secure their place in the finals against Belgium which takes place this Friday afternoon.
Two penalty corners in quick succession for the Green Army in the opening minutes set the tone for a game that saw the Irish dominant without much reward reflected on the scoreboard. Chile's goal in the 11th minute came against the run of play as Paula Drayer Valdivia scored on the rebound to give her team an unlikely lead.
More PC's followed for the green army as they continued to break at will but it was Lizzie Colvin who eventually converted from the top of the circle. A PC on the buzzer of half time saw the girls in green line up around the circle but it was the experienced Colvin who shot on goal and a Chilean deflection saw the ball fly high into the net.
The chances came thick and fast as the second half got under way with Megan Frazer's drag flick batted away while Deirdre Duke failed to connect with an Anna O'Flanagan pass across the circle. The only real chance for Chile was stopped by Ayeisha McFerran with a superb stick tackle-save combination in the 50th minute.
Two minutes later and the Green Army had the lead that had long since been coming thanks to Naomi Carroll. A pin-point trademark pass from Shirley McCay sent the ball the length of the pitch to Carroll who skilfully fired on the reverse, a Chilean stick was again on hand to deflect home. The pace of the ball rarely relented and Ireland were dogged in their pursuit of another goal; the final chance came as Watkins went on an inspired run to set up O'Flanagan who's pass to Duke on the penalty spot evaded the target.
Speaking after the game, Irish coach Graham Shaw highlighted the progress being made by the team. "I'm very happy with that performance, the only disappointment being going in 1-0 down at half time. They're a good team and making strides, but we out-played them today particularly when looking at the chances created. We're delighted to be in the final and looking forward to playing Belgium again".
Ireland play Belgium in the final at 2pm on Friday in Rathdown School.
Squad: Frazer (Captain), McFerran(GK), McCay, Tice, Pinder, Colvin, A O'Flanagan, Wilson, Duke, Mullan, Carroll. Subs: G O'Flanagan(GK), O'Bryne, Whelan, Watkins, Matthews, Meeke, Barry.