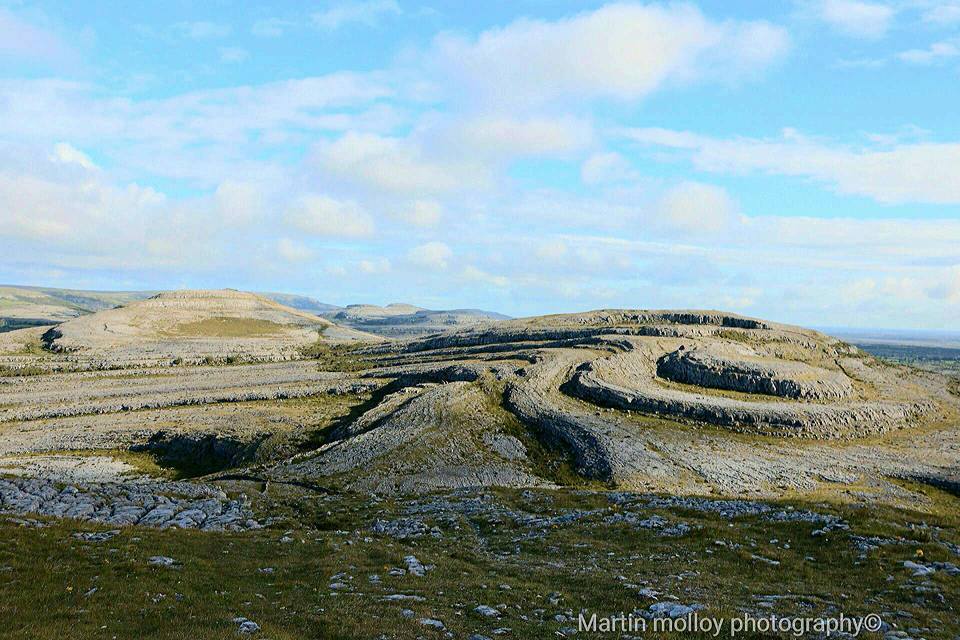 Burrenbeo Trust Conservation Volunteers established in 2009 firmly believe in community led conservation practices, educating local people about their environment, while also connecting with others.
That is why, this year Burrenbeo Conservation Volunteers are hosting a national celebration of active conservation volunteering entitled 'Working for Wellbeing of People and Place', which takes place on the 12th and 13th August, in Corofin Co. Clare.
This event aims to showcase the impact volunteering can have both on the ground and on a personal level – while also provide invaluable discussions on how we can mobilise these community initiatives further, through learning from experts in the field. Launched by keynote addresses from Duncan Stewart (Eco Eye & Chairman of Green Foundation Ireland) and Stuart Brooks (CEO of John Muir Trust & chairman of the IUCN), this event encapsulates everything that's exciting about conservation volunteering.
It will give people the chance to learn about various conservation groups, hear from experts in health and wellbeing, food sovereignty campaigning, conservation practices, while also experience active conservation fieldtrips out it the beautiful Burren and much more. Over the two days, each session highlights the poignant and valuable impact connecting with nature can have while also offering participants the opportunity to share ideas and their passion over some beautifully prepared food during a community feast.
Speakers and facilitators straddle the food, environment, nature, health, wellbeing, conservation and community arena, demonstrating how these concepts all are so deeply interlinked – with talks from Fergal Anderson and Emanuela Russo (Leaf and Root); David Staunton (Walk Inniú); Ruth Hanniffy (Vincent Wildlife Trust), Barry Walsh (Power of Seven) to name but a few.
Kate Lavender, Burrenbeo Conservation Volunteer Coordinator says 'It's a wonderful opportunity for Burrenbeo Conservation Volunteers to host such an event and to have an amazing line up of people attend, including Duncan Stewart and Stuart Brooks. It's so wonderful to pull all these groups together and learn from one another – the response has been phenomenal'.
Elaine Williams, Event Coordinator commented "Working for Wellbeing of People and Place, aims to harness the practical learning by doing ethos of conservation volunteering in one of Ireland's most iconic landscapes, the Burren. We want to perpetuate the huge importance and need there is to connect more with our communities, our landscapes and nature – all of which has hugely valuable consequences for both environmental and personal wellbeing enhancement".
The event takes place on the 12th & 13th August 2016 in Corofin, Co Clare.