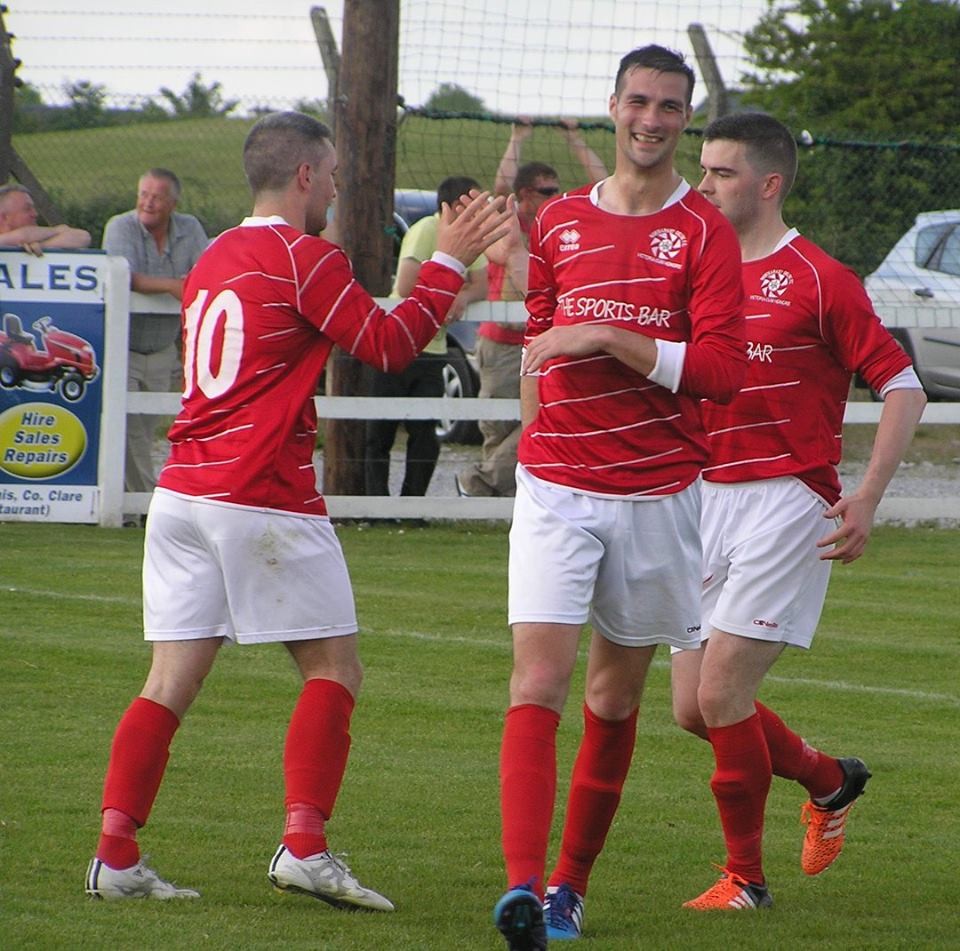 Reigning Premier Division Champions Newmarket Celtic will hope to emulate their successful form last season. Newmarket had a very hectic 2015/16 season, playing in excess of 40 games spanning over a 10 month period. Last year, they tasted success in both domestic and provisional competitions.
Management: Mike O'Malley, Brian Kennedy (Assistant Manager) Paidi Cullinan (Selector)
Captain: TBC
One To Watch: Tino Nzvaura
Key Players: Stephen Kelly, Eoin Hayes and David Mc Carthy
2015/16 Report: League & Cup Champions, lost Munster Junior Cup Final and reached FAI Junior Cup quarter-final.
Transfers;
Players In: Rob Shire (Regional)
Tino Nzvaura (Janesboro)
Steve Carroll (Bridge Utd)
Players Out: None
Double success in two seasons for Newmarket Celtic is beginning to become a norm, they're now hunting down three-in-a-row. The village of Newmarket well known for its hurling background is quickly becoming a soccer stronghold too.
Their success hasn't gone unnoticed, Eoin Hayes and Stephen Kelly have recently been called-up to Irish Junior International trials in Jackman Park. Hayes also represented Munster/Connacht against Leinster/Ulster at the AUL Complex last May while Kelly was also capped by his country.
Newmarket also had a massive hand in Clare's triumphant Oscar Traynor last season, with eight players on the victorious squad. Hit man David McCarthy stole the show in the final, scoring four goals while his club mate Eoin Hayes also chipped in with one.
Mike O'Malley enjoyed a lot of success last year as Celtic manager and is anticipating another good one again. "We had success last season, winning domestic, national and Muster tournaments and hoping for more again (this season).
The Clare District Soccer League have decided to bring the start of the league forward one week in the 2016/17 season. This should allow players a couple of extra games in the 2016 calendar year. But plenty of teams in Clare will find it difficult with team members lining out for their local GAA teams in the coming weeks. Newmarket and O'Malley are no different, "Pre-season has been hard, we've barely had numbers for training and matches, I've found myself even stepping into games. We've a couple involved with Newmarket-on-Fergus but these guys come back fitter from hurling.
O'Malley is assured that Newmarket's hurling and soccer teams will work together in sync to help both sides out, Mike mentioned the 'village attitude' and everyone will work towards success in both sports.
Newmarket Celtic open their campaign away to Premier Division newcomers Bridge Celtic on Sunday.
By Jamesy McConigley