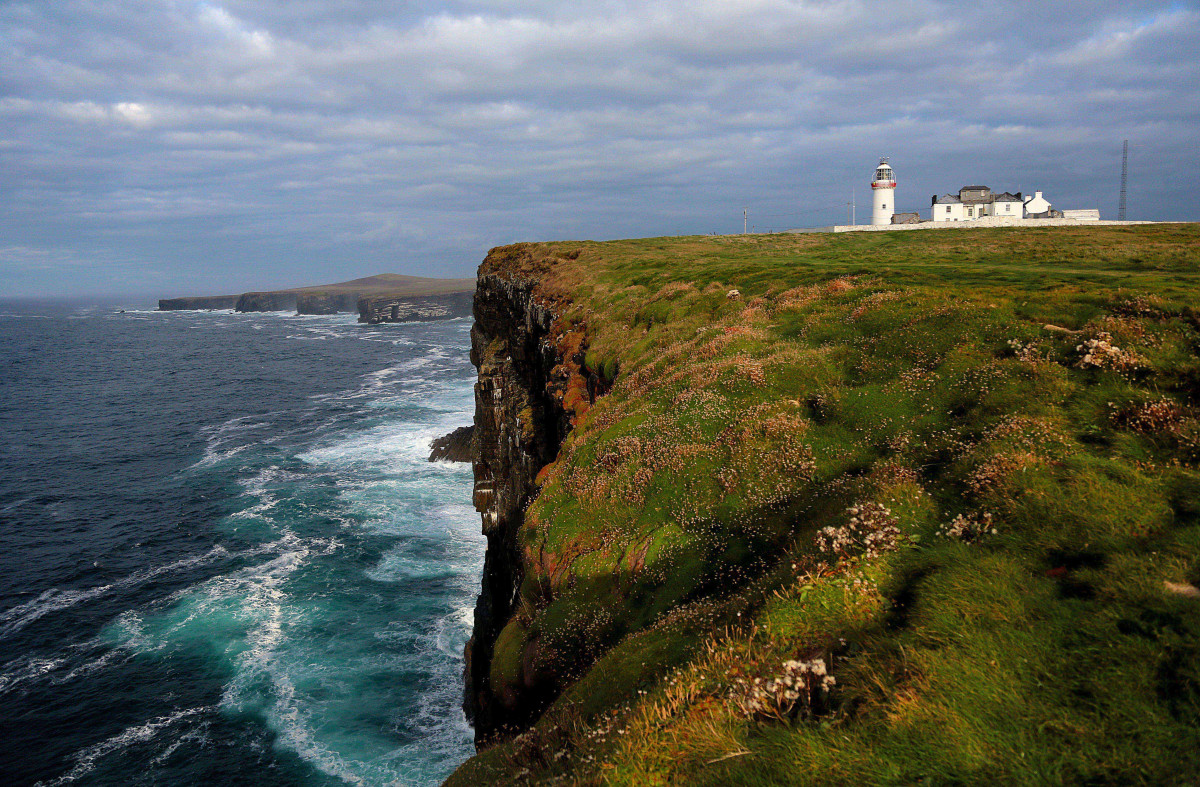 Loop Head Peninsula will be the subject of an episode of 'Lesser Spotted Journeys' on UTV Ireland on Tuesday 6th September next at 9.00 p.m.
Some of Ireland's lesser known sites and destinations are visited by the popular television series which gives an in-depth insight in to each area, including interviews with local historians, craftspeople.
The upcoming second episode of the series profiles the 60 km Loop Head Heritage Trail which takes in 14 local attractions including Loop Head Lighthouse, the West Clare Railway, the Church of the Little Ark, Kilkee Victorian Town and the Bridges of Ross. The Trail was launched in late 2014 by Clare County Council, in partnership with Loop Head Tourism, Clare Local Development Company, The Heritage Council, Fáilte Ireland, ActiveMe and BIM.
It also explores the legend of the witch Mal, who left a legacy of place-names for various locations along the Atlantic coast of Clare, including Loop Head which was originally 'Leap Head'.
Presenter Joe Mahon takes a cliff-top tour in the experienced company of Trea Heapes from the Loop Head Sustainable Tourism Network, speaks to Steve Morris and Dixie Collins about their training project in seafaring skills, sails on the River Shannon in Geoff Magee's boat to search for the famous Shannon dolphins, visits the studio of artists Naomi Wilson and Brian Doyle, and hears from writer, artist and naturalist Carmel Madigan.
Meanwhile, local historian Michael O'Connell tells the story of the ferry that sank in Poulnasherry Bay in 1849, killing 41 people.
UTV Ireland is available on Sky channel 116, Saorview channel 6, UPC channel 110 and eVision channel 108. UTV Ireland also offers a catch-up service on www.utv.ie and on the UTV Player, available to download on smart devices.