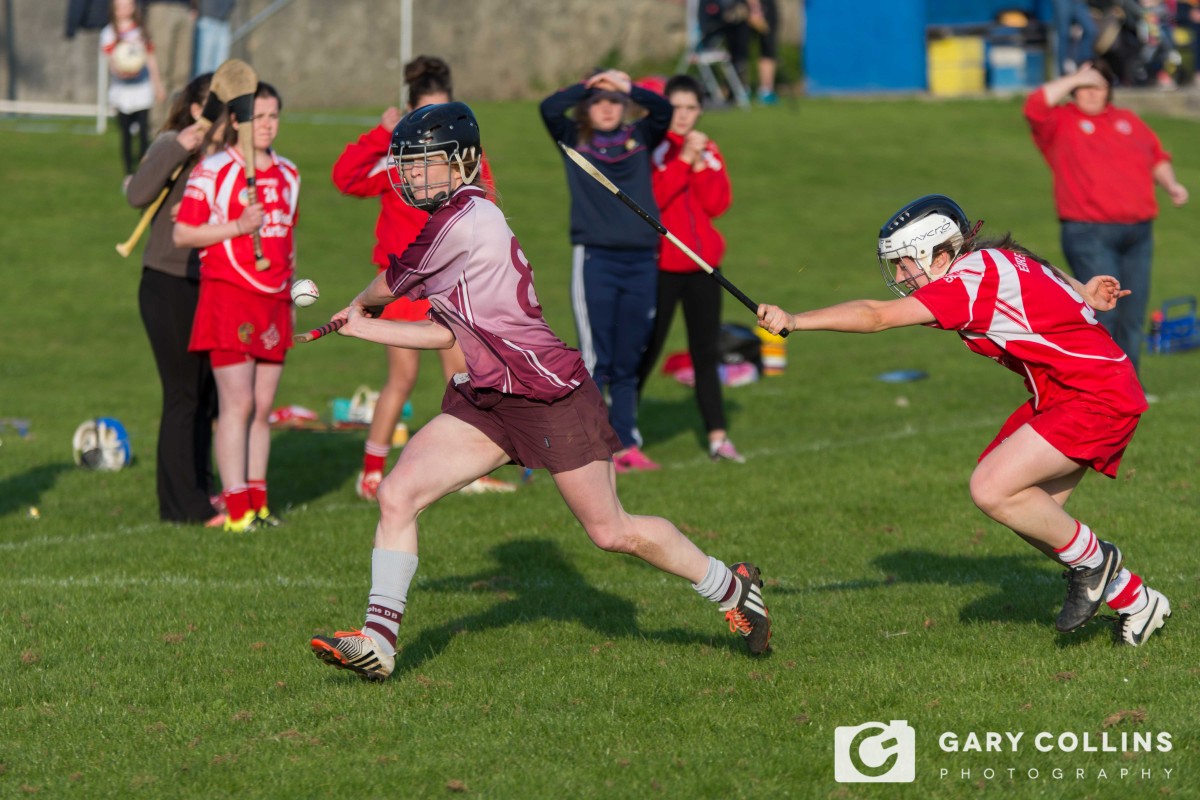 Fresh from the Intermediate ranks, St Josephs Doora/Barefield are hopeful of causing a splash in the PK Travel Clare Senior Camogie Championship.
Management: Gerry Woods, Ciaran O'Neill, Michéal McMahon
Captain: Erinn Hennessy
Key Player: Louise Woods
One To Watch: Laura Hayes
2015 Report: Won Intermediate title
Paired in Group A alongside Sixmilebridge, Truagh/Clonlara and Newmarket-on-Fergus it's far from mission impossible for Doora/Barefield to make the knockout stages. First up they meet Sixmilebridge this weekend.
After overseeing St Josephs' return to Senior, Gerry Woods has stayed in the role of manager and this weekend will be a good indicator as to what level they're at. "The standard is completely different now at senior level, every game we'll be playing will be like a county final to us, the first game against Sixmilebridge they're a good team but we've prepared well and have a lot of work done but you just don't know where you are until you go playing at this level" he said.
Woods has put a particular emphasis on their first two group games which sees them play the Bridge and Truagh/Clonlara. "There's no point in entering unless you fancy yourself to get out but like the first two matches will be key, if you get something out of the first game the second game then becomes awful important, we just don't know where we stand but we'll find out fairly fast".
Luckily for The Parish they have kept on to all players from last year and have even managed to add some younger girls to their panel, this will a big asset to them heading in to the new campaign.
By returning to the senior ranks Doora/Barefield will be giving their younger players something to aim for. "Last year we had a particularly good U16 team, they were good enough to play in A I think, they walked away with the B championship, Senior Camogie will be good for them but it's all about consolidating our place at Senior and giving them the experience over the next year or two".
Doora/Barefield will be outsiders for the McMahon Cup, how they start off in the championship may ultimately determine how they finish. They'll be looking to the likes of Sarah Hoey, Louise Woods, the Hennessy sisters and Ann Marie McGann to ensure that winning continues to be a habit for them.
St Josephs Doora/Barefield Panel: Ann Marie McGann, Kate Dillon, Orla Moloney, Megan O Brien, Aisling McMahon, Eimear Casey, Vanessa Meaney, Sarah Hoey, Michelle O'Neill, Ciara Guilfoyle, Roisín Kennedy, Caitríona Hennessy, Orlaith Lynch, Erinn Hennessy, Fiona Tuohy, Louise Woods, Sarah O'Brien, Karen O'Brien, Caoimhe Hoey, Ciara Whelan, Aoife Shannon, Karen McMahon, Orla O'Neill, Hannah Meaney, Mary O'Connor, Laura Hayes, Keira McGrath, Ciara Duggan, Áine Meehan, Michelle McMahon, Orla Meehan