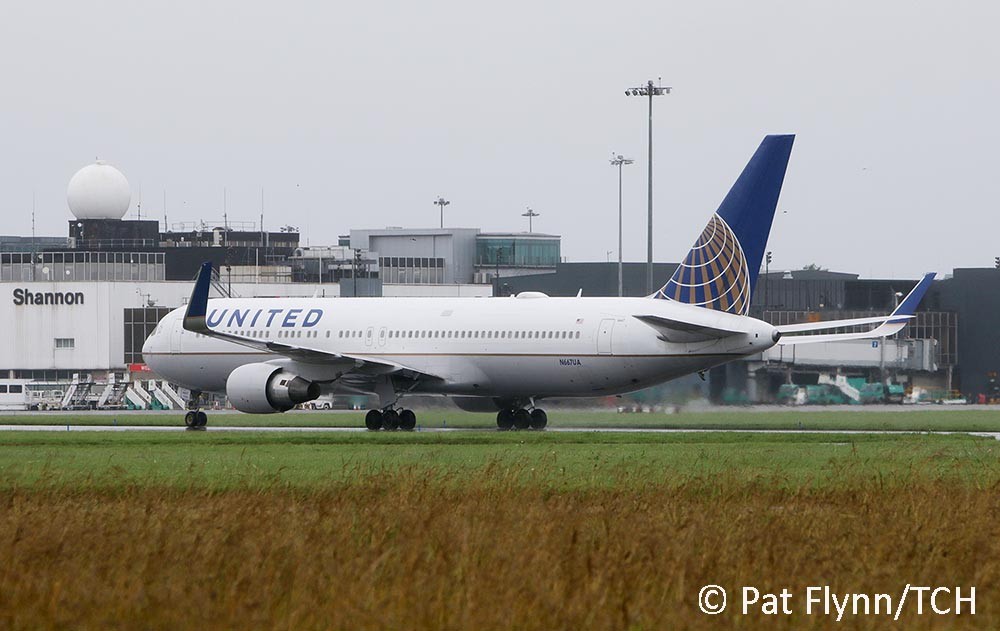 A transatlantic flight diverted to Shannon Airport earlier this evening after a patient was reported to have fallen ill.
United Airlines flight UA-2078 was travelling from Athens in Greece to Newark in New Jersey when it turned around over the North Atlantic.
The flight was about three hours into its journey and an hour north west of Shannon when the crew declared a medical emergency and opted to divert to the mid west airport.
The Boeing 767-300(ER) jet landed in Shannon at 6.17pm and was met at the terminal by ambulance service paramedics.
The patient was reported to be conscious prior to landing and was treated at the airport before being removed by ambulance to University Hospital Limerick for further treatment.
The flight was lated cancelled as the crew would have exceeded their legally permitted duty hours if they had continued to the US.
In 2014, the mid west airport saw an almost doubling of medical emergencies handling a total of 22 incidents where aircraft were forced to divert to seek urgent medical attention.
Last year, a total of of 27 flights diverted to Shannon with ill patients while this year so far, 13 flights have made unscheduled landings at Shannon after passengers were reported to have fallen in.