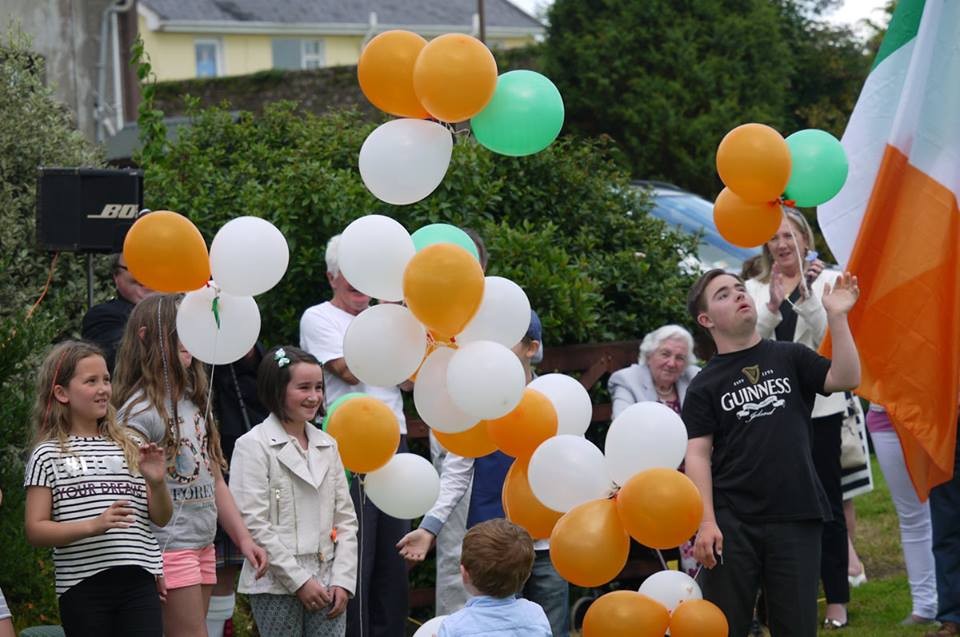 As part of Heritage Week, O'Briensbridge Community Group opened a memorial garden dedicated to Cratloe patriot Nan Hogan along with those who fought and died during the 1916 Easter Rising.
Named in honour of Nan Hogan, former leader of the East Clare Cumann na mBan Brigade who died at the age of twenty five due to the effects of hunger strike. The garden commemorates the anniversary of the 1916 Rising with all those involved remembered.
Sinn Féin Cllr Mike McKee was the main speaker at Saturday's event which saw attendees dressed in 1916 period costume.
All photos by Peter Flannigan.