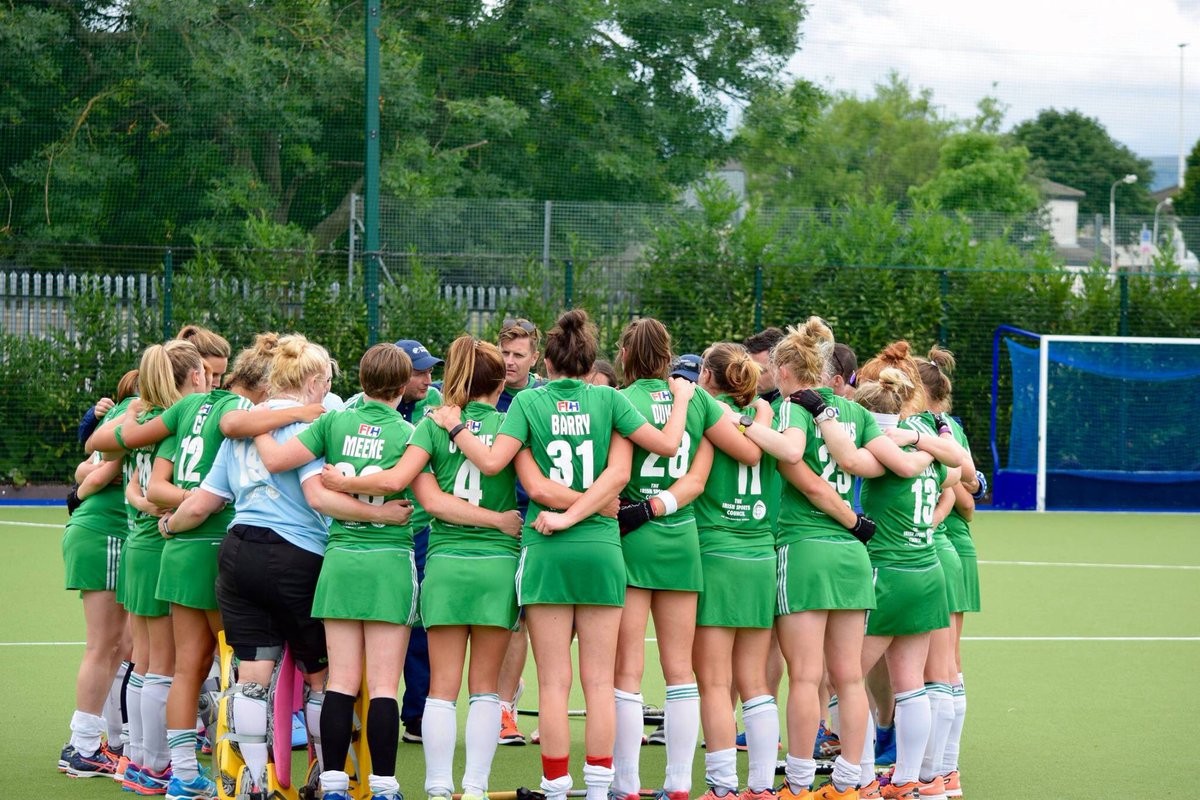 Two goals from Marie Ronquetti was the undoing of Ireland's winning streak in a very close 4 Nations final. The sides looked evenly matched for large parts of the contest but the Green Army will rue a plethora of unconverted short corners.
There was no shortage of chances in the opening exchanges as Megan Frazer and Chloe Watkins fired passes into the circle at will but the final touch was all too frequently missing. The opening goal was created from a Megan Frazer pass with Naomi Carroll and Pinder linking up to win a penalty corner; Frazer duly scored from her trademark drag to give the Green Army a 1-0 lead in the 20th minute.
Belgium grew into the game and won several PC's themselves but the Irish defence was always one step ahead and held on their lead going into the half time break.
Another Irish PC in the third minute of the second half seemed to hint at things to come but it was Belgium who was next on the scoresheet. A quick break seemed to catch the Irish off guard and a ball in from the left found two attackers waiting to tap the ball in at the back post.
Ayeisha McFerran made several fine saves but Belgium took the lead in the 55th minute through Marie Ronquetti again, this time a slap low into the right corner. The Green Army didn't relent and Katie Mullan drew a superb save from Aisling D'Hooghe, 5 PC's in quick succession yielded no return for Ireland and time eventually ran out for the Green Army as Belgium were crowned 4 Nations Champions.
Reflecting on the tournament head coach Graham Shaw said "Overall the tournament was invaluable for us. We learnt a lot, we know we have to improve in certain areas and we'll work hard ahead of World League 2 in Malaysia".
The result means the final standings are:
Belgium
Ireland
Chile
Scotland
Squad: Frazer (Captain), McFerran(GK), McCay, Tice, Colvin, A O'Flanagan, Wilson, Duke, Mullan, Meeke, Watkins. Subs: G O'Flanagan(GK), O'Bryne, Whelan, Carroll, Pinder, Matthews, Barry