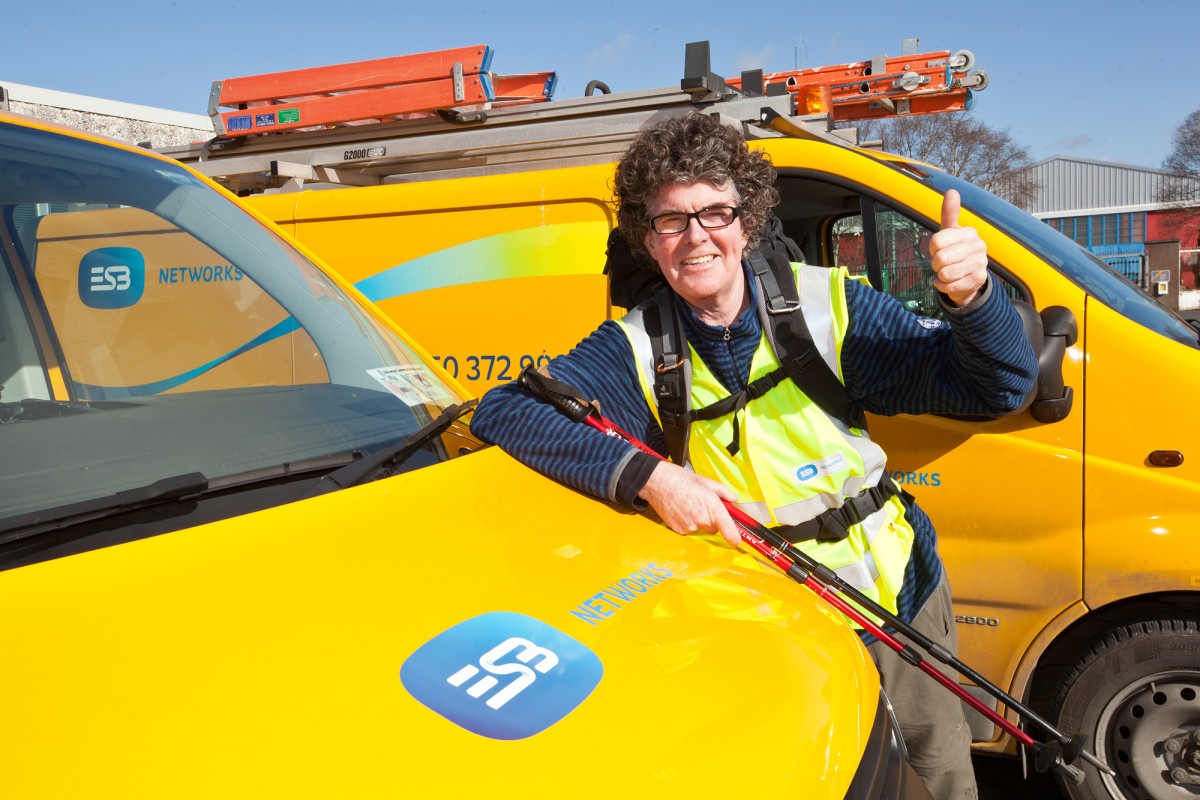 Kildare native Paddy Kane is walking Clare's stunning coastline as part of an adventure of a lifetime and in the process is raising much needed funds for Our Lady's Children's Hospital in Crumlin.
On 1st July, Paddy's first steps of a 2,500km-long journey commenced in Malin Head. Averaging about 30km per day on coastal trails and by-roads, Paddy is hoping to reach Kinsale Co Cork – the end of the Wild Atlantic Way – by mid-September.
"As it stands this morning in Kilkee I'm on schedule. I'm sticking to the plan of completing 30km a day, divided between 20km in the morning and 10km after lunch. At this pace, the adventure will be a total of 84 days of hilly climbs, forest floors and rural roads – all while carrying 15kg of equipment, including a tent. I've been unlucky with the weather for much of my time along the West Clare coast, but the famed Cliffs of Moher still looked stunning in the rain and wind" Kane told The Clare Herald.
Recently retired following 38 years in ESB Networks, Paddy is combining his love of the outdoors with the opportunity to give something back by raising money for a worthy cause. "The pain I'll feel is nothing compared to some of the brave kids in Our Lady's Children's Hospital, Crumlin. Everyone in Ireland knows someone who is affected by a child in there. The hospital is 60 years old this year and I'm not getting any younger either".
Paddy's main concern has been his ability to stay in touch while he walking some of the world's most beautiful scenery. "I'm contacting local walking groups and any ESB staff I know for both the company and hopefully a roof over my head".
To donate to the cause or help Paddy along the way you can follow his progress on his Facebook page, email him at trexstraffan@gmail.com or donate.