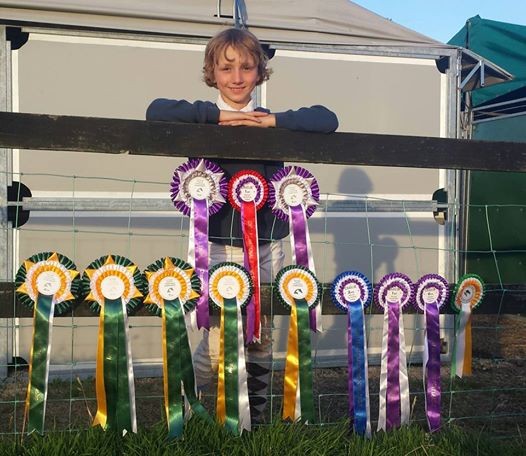 Feakle's Jack Conlon-Gateau collected a title at the National Pony Championships held in Mullingar at the weekend.
Jack & his pony "Derrypatrick Allgrey" (Elsa) won the 128 – 4/5 yr old Championships Title. They also won the 2016 Young Pony Leading Rider Title.
Having recently celebrated his tenth birthday there was further good news for Jack as he was placed on other National Championships including a 7th place in the 138 National Pony League & 6th place in 138 – 6/7 yr old Championships.