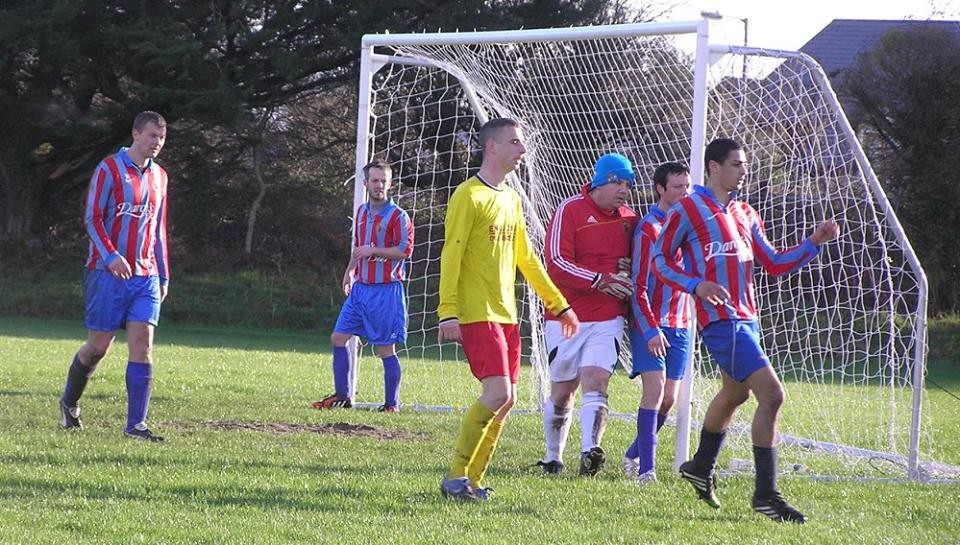 One of the great difficulties of a League campaign is trying to maintain a run of form for the length of the title-race, it's something Shannon Olympic struggled with last season but with a positive pre-season behind them they're feeling optimistic.
Management: Wayne Burke
Captain: Ray Quigley
Key Player: Declan McDonnell
One To Watch: Adrian Carew
Transfers;
Players In: Adrian Carew (Shannon Town)
Pat Darcy (Lifford)
Wayne Ryan (Avenue Utd)
Jason Carmody (Rhine Rovers)
Players Out: Kieran Kissane (Retired)
Darren Doogan (Retired)
2015/16 Report: Mid-table finish in League, knocked out in last sixteen of Clare Cup by Lifford.
Last season was a learning curve for all involved with Shannon Olympic according to club chairman Tony Hanrahan. "We had a very good start at the end we had a few injuries and lost a few games that we shouldn't have, we're hoping to do a lot better this year", he added "Last year we were a bit disappointed because we started so well and then when we couldn't win it it petered out in the end, lads lost a bit of interest so we were disappointed last year, obviously we're going to try do a bit better this year".
Manager Wayne Burke is flying solo with the team and they've undergone a tough pre-season training regime. "It was hard but it was interesting, the lads enjoyed it but it wasn't easy, Wayne drives them fairly hard. They are in better shape than they have been in a long while, Wayne is very hands on and enthusiastic so they're in good shape".
First up they welcome Sporting Ennistymon to the Airport town, it's a game that's there for the taking. "We'd be quietly confident but we wouldn't take them for granted, they're a good bunch of lads, they seem to be well organised and very fit, you never know on the day it's going to be very tight, they're a decent bunch to play against, they're very competitive and honest so we'll be looking forward to it".
Hanrahan tells us that the aim for the side is to finish in the top three and this is possible given the fitness and mentality of the players he feels.
They were dealt a major setback around this time last year as their marquee player Garry Higgins followed former Oscar Traynor manager Mick Shiel to Pike Rovers. Tony finds it hard to see the lively Higgins returning to Olympic this year. "I don't think so, I believe he's staying with Pike. It was an awful lot of goals to lose, we were fortunate that Declan McDonald stepped up last year he was out on his own and got a lot of the goals but it was still a lot of goals to miss".
In the seventh round of fixtures, Shannon will be divided as Olympic meet the Town. Tony believes this and the League starting one week earlier will boost attendances at games across Clare. "Hopefully it will get people watching again because that's a big thing and with it starting a little earlier you find people are more inclined to watch games rather than on a winters morning when there's few people watching so with them involved we'd be hopeful the crowds will be bigger".