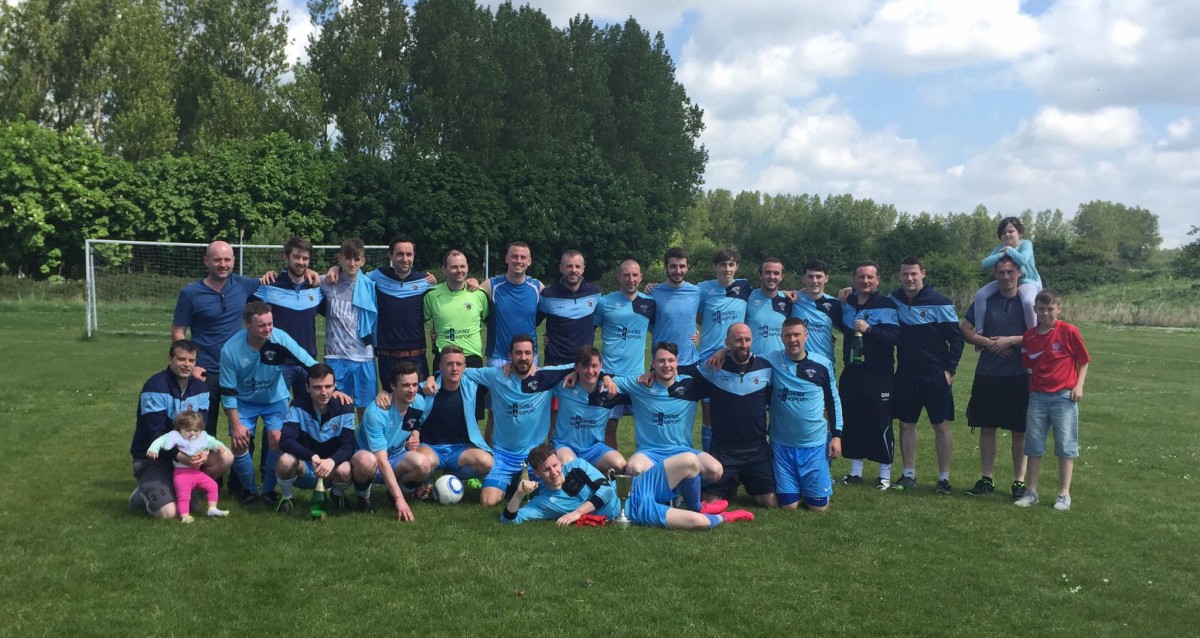 A stint in the First Division has acclimatised Shannon Town with the Clare Soccer League once more and they are now determined to cause a splash as they return to the top tier.
Management: Donal Magee, David Hogan,
Captain: Darren Griffin
Key Player: Colin Scanlon
One To Watch: Aaron Rudd
Transfers;
Players In – Colin Scanlon (Fairview)
Chris Lake (Bridge Utd)
Robbie Wall (Bridge Utd)
Players Out – Adrian Carew (Shannon Olympic)
2015/16 Report: Won First Division, knocked out in last sixteen of Clare Cup by Tulla goal conceded in the dying minutes, reached last sixteen in Munster Junior Cup and last sixty four in FAI Junior Cup.
Getting a taste of success gives a fantastic insight into a team, it will show whether they're satisfied with one medal or have they the hunger for more. Shannon Town seem to be the latter and are certainly dark-horses for the Maloney Garden Machinery Premier Division title.
Donal Magee is now in his third year in charge of the Shannon Town A team. Returning to the Clare League is a hugely positive move in his eyes. "We're a Shannon club, we live in County Clare we should be playing in Clare, the best thing the club has done in my opinion was to come back to Clare, all the schoolboys, schoolgirls, senior and junior teams".
They begin their campaign away to Tulla this Sunday who have yet to appoint a management team. "Tulla away will be a tough encounter, great facility, a credit to the club, looking forward to the match and getting started because we've added to our team this year, we'll always be organised and be fit but we've added to our team so we're a lot stronger than last year. First game looking forward to it, very important to get off to a good start, Tulla will be strong they've been in the Premier League the last few years, a good opposition and a good test for us".
In relation to the management situation at Tulla Utd, Magee said "We are aware of that I don't know if its good, bad or indifferent. Tulla will be decent, they'll just pull in one or two lads that did it before, I know they want to move on and bring in other people, new bodies fresh faces every club needs to do that and freshen up now and again. I think Tulla will be ok, they're a good strong club, a good core of lads, the Corry's are good people, they've good people in there. They will have somebody in place, it mightn't be as organised or as good as they want but you're not going to get an easy game, we will not be taking this game lightly that's for sure".
Having been in charge of Ballinanty, Limerick City, Newtown and Lifford amongst other teams Donal is well placed to compare between the CDSL and its Limerick equivalent. "Limerick League at the higher end is quiet good, quiet competitive, they like to play football kick the ball down and take their chances, the strikers in general would be highly sought after and they take their chances. In Clare you'd get a few more chances, if you miss one or two you'd get away with it in Limerick you can't, they're a bit more clinical. Clare teams always give a good account of themselves when they play Limerick teams but overall I would definitely say the Limerick Premier Division would be stronger than the Clare Premier Division on a week per week basis".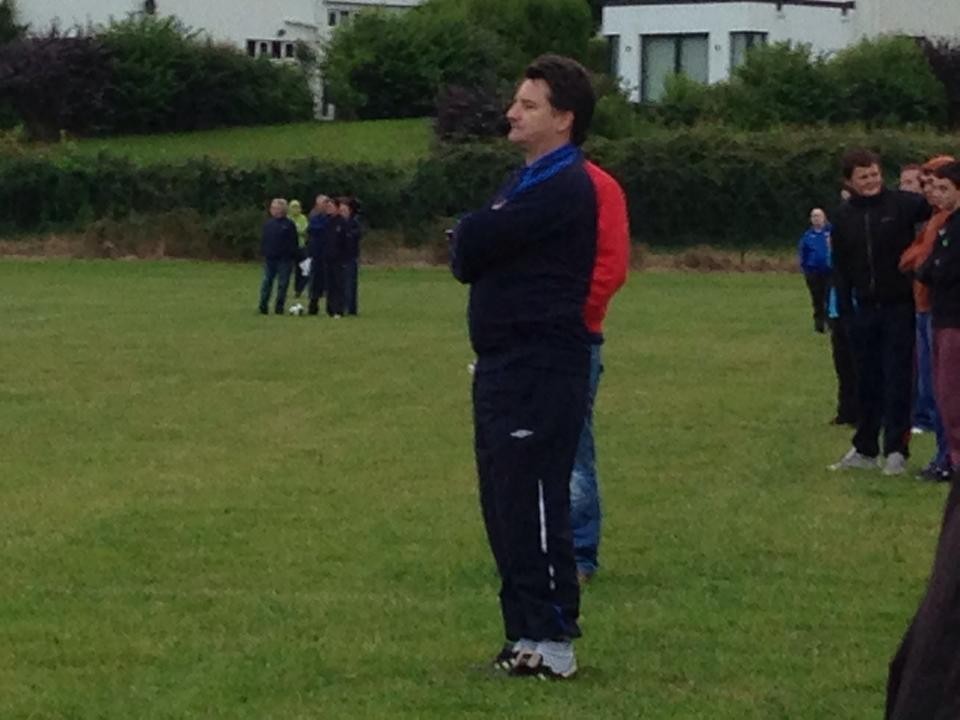 This year will also see the first Shannon derby in Clare soccer for a long time as the Town come up against Olympic. The Town are looking forward to that outing which is the seventh fixture for both sides. The experienced manager believes the return of the Town has given soccer in the County a big lift.
"Derbies are always good, no matter if its Barcelona playing Espanyol it can go either way on the day, it's who's up for it on the day and who takes their chances, derbies are like Cup football, the one thing good even for the League is having Shannon Town back having a strong Shannon club that Newton used to fill that void years ago, having a strong club back, without being disrespectful to Shannon Olympic in a sense with schoolboys, schoolgirls, underage, A, B, C, youths it's good to have that for the Clare League, it's good to have that for the general area for Newmarket, Sixmilebridge".
Damien O'Rourke will be assisting with the training of the team as he recovers from injury, he will be ensuring the side are ready for a challenge at the title. Getting the mindset of the players is something Donal has brought across to his troops.
When asked what the target is for the year he replied "To finish as high up as we can in the League and try challenge for the league, we're no different than any other club. If you're going into a league just trying to avoid relegation you shouldn't be playing at all, that's a great waste of time, I know you have to be realistic but you're going to have to try do your best, the way I look at it is very simple when you enter a competition you try your best to win it, you do know at the back of your mind that you mightn't win it but you try to win it and you have to go in with it that attitude".
Since Bunratty Utd's Premier Division success of 2008/09 the battle has been between Newmarket Celtic, Avenue Utd and Bridge Utd for league glory each year. Donal Magee was a key part in Bunratty's success seven years ago, repeating the same feat with Shannon Town would be the perfect way for the Town to properly announce their return to Clare.
Stay tuned to The Clare Herald across the week as we look ahead to the return of the Maloney Garden Machinery Premier Division.