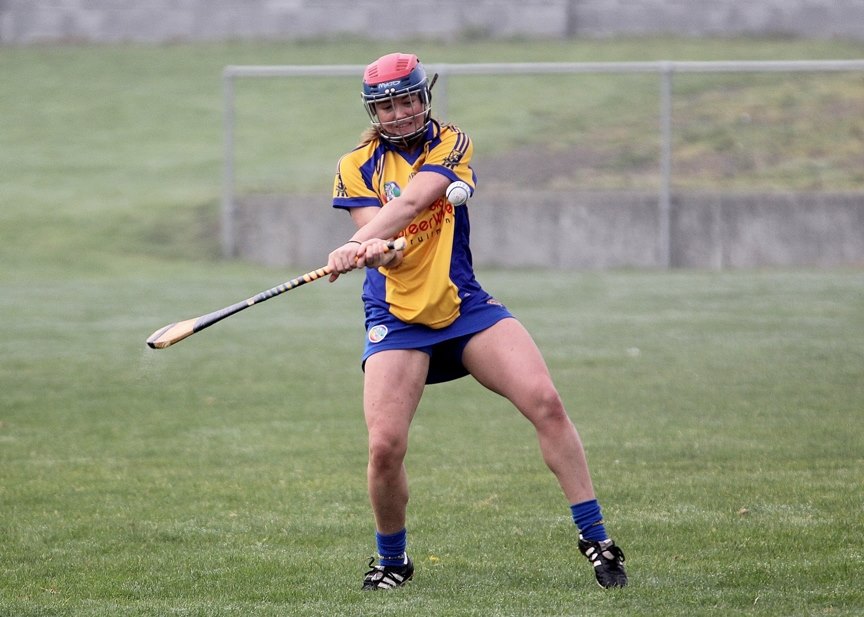 In the past four years Sixmilebridge have slipped down the pecking order in the camogie scene, their fall has resulted in the departure of several players but they're hopeful of making the ascent with a young panel.
Management: Dermot Stanley, Mark McInerney, Alan Whyte, Bernie Agnew
Captain: Slaine Carey
Key Player: Maire McGrath
One To Watch: Olivia Phelan
Titles: 9 (1982, 1983, 1984, 1985, 1986, 1987, 1988, 1989, 1990)
2015 Report: Failed to get past the group stages, Senior B finalists
For the first decade of the new millennium Sixmilebridge were among the top teams in underage camogie in the County. This should result in them having currently having a strong team but this isn't the case. Dermot Stanley is in his second year as manager of the Bridge, he explains why the team have struggled to peak.
"Internally we've looked at some of the players that were involved when we had a successful Féile team and the amount of players that we have retained for some reason and it's surprising three of those players still play camogie, I think every club is challenged with retaining players beyond the age of sixteen, there's always that cut off point as to whether they'll stay at it or not and then you've the added challenge of college and being away at college and genuinely not being able to give the commitment so it's a challenge and one that every club is trying to overcome.
"I'm chairman of the club in the Bridge and it's something that we're not just trying to figure it out but trying to solve it but we're not too dissimilar to any of the other clubs we all face the same challenges in trying to retain the players beyond that age-group and that is a little bit of why we are where we are, we at this stage should probably have players that are of an older age but unfortunately we've had to take a step back and deliberately try and bring on the younger players".
Only three women from Clare have ever received All-Stars, two of them line out with Sixmilebridge, namely Chloe Morey and Maire McGrath. Their asset is huge according to Dermot but he insists you must have a strong team in order to win camogie games.
Another player that would boost their cause is Naomi Carroll, however her commitments with the Irish Hockey team means that she is unavailable for the championship. "Naomi Carroll is an issue as people are aware she plays International Hockey and there is a restriction there now of eight weeks on them being involved in any other sport so it's a concern and we're almost sure she's out of the championship for this year".
Stanley believes the success of the club's senior hurlers in winning two championships since 2013 helps to inspire the girls. "The players we have it's their cousins it's their brothers their family members that are having the success. On the other side I think it's the fact that we're so young now there's that desperation to try and achieve and get there as soon as we can but they're young and I think we have to be realistic around what our expectations are, we're going to be patient here we have a good group of players but they're young, they're inexperience if we can keep those girls going for the next three years I think you're going to see a much much stronger side come out of the Bridge".
First up they play St Josephs Doora/Barefield who are just up from the Intermediate ranks, Dermot is expecting a physical contest. "Traditionally they're a big physical side, Intermediate Champions last year they're on a bit of a roll, we're a very young team we had a setback in the championship last year we didn'go aswell as we thought, went back to the drawing board earlier on in the year and the girls have bought into it, we're being realistic this year, young team a lot of minors on the team, our oldest is twenty three so we're just going to take it one game at a time, we're not aiming for anything beyond the Josephs game and then obviously afterwards the other two games are going to be very important, our aim is to get out of the group it has to be if we're to make progress from last year".
Progress is the big ambition for Sixmilebridge this year. "We got to the Shield Final last year and I think it would be untruthful to say that we're not making progress if we don't get to the semi-final and don't get out of the group, that's the aim but we've three very tough matches ahead of us and we've three other teams in the group who are all going to be expecting the same thing so we're under no illusions, last year we felt we were going well but obviously things didn't go our way, this year they've prepared much better so we're more hopeful but realistic at the same time it's championship and anything can happen".
Sixmilebridge take on St Josephs Doora/Barefield on Friday at 7:30pm in Shannon in the opening round of the PK Travel Clare Senior Camogie Championship.
Sixmilebridge Panel: Aine McNamara, Slaine Carey, Chloe Morey, Maire McGrath, Rachel O'Halloran, Rachel Kelly, Olivia Phelan, Saoirse Young, Mary O Connor, Elaine Carroll, Naomi Carroll, Sarah Loughnane, Aiveen O Shea, Aoife Hurley, Deanne Considine, Karen Gallagher, Emma Kennedy, Fiona Murphy, Katie Connors, Keelin Lyon, Niamh Whyte, Ruth O'Neill, Sarah Quinn, Ellen Roche.