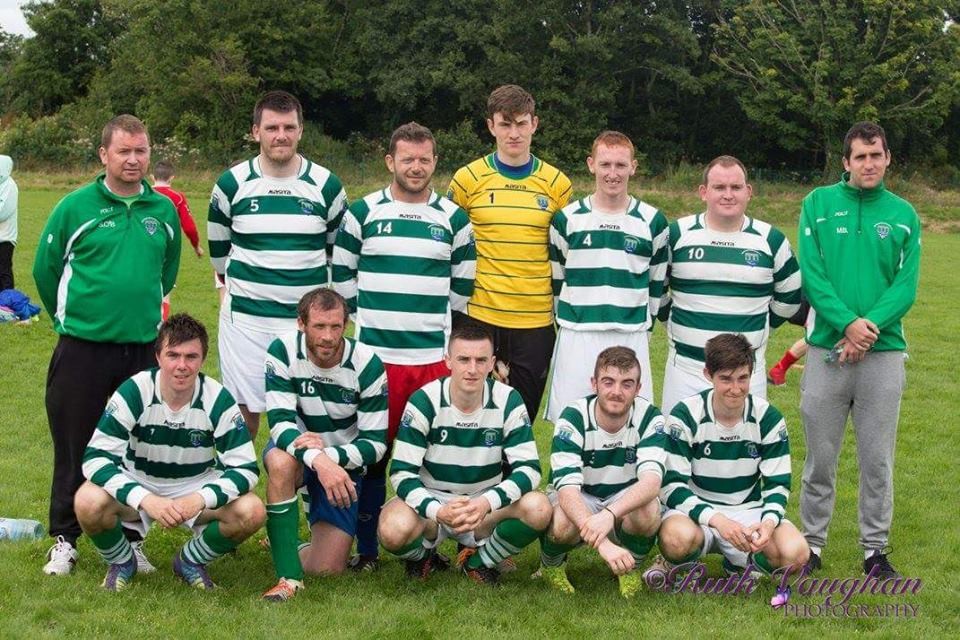 Established in 2008, Sporting Ennistymon hasn't waited around, feasting at the top table in Clare Junior soccer for their second consecutive year. The Ennistymon side have made massive leaps in in just four years, climbing from the second division all the way to the premier.
By Jamesy Mc Conigley
Management: Sean O'Brien (manager) Dermot Ryan (selector) Brendan Scales (selector).
Captain: Ciaran Mongahan
One to watch: Michéal Duffy
Key Players: Cathal Mc Conigley
Last Season Finish: 7th
Transfers in: Michéal Duffy (Burren Utd)
Cian O'Dea (Corofin Harps)
Transfers out: None
Core players have been instrumental in the progression of Sporting Ennistymon along with their manager Sean O'Brien. The former player devoted three years on the pitch before stepping into the vacant managerial role and is proud to be leading his home town team for the fifth year.
Sporting Ennistymon who regained Premier Division status are optimistic to improve again this season. Frustratingly, In 2015/16 they lost their first 4 games of the season with an average of five goals conceded per game.
O'Brien is pleased with the way pre-season has gone for his side so far and will hope to have a better start to the season. "Every year we have something to play for so this keeps the guys very interested for the whole season." He continued "We've added two key signings to the squad this year and this will help add competition to our current team." But it could be the off the field signings that may be the most pivotal. Sean will be joined by Dermot Ryan and Brendan Scales who will look to bring fresh ideas to Sporting.
Tipped for relegation last season, Ennistymon defied the odds with their swash buckling football and will look to progress again for the upcoming season. They will also hope to improve their disappointing cup record. Last year, they were dumped out of the cup in the last 16 to Avenue and both provisional cups to Bridge United.
Likened to Jekyll and Hyde, Sporting Ennistymon will be well primed for the impending months of football ahead. Sporting will look to Cathal Mc Conigley who was a part of the triumphant Oscar Traynor side for some inspirational guidance. They open their 2016/17 season away to Shannon Olympic on Sunday and are hopeful of a positive outcome.