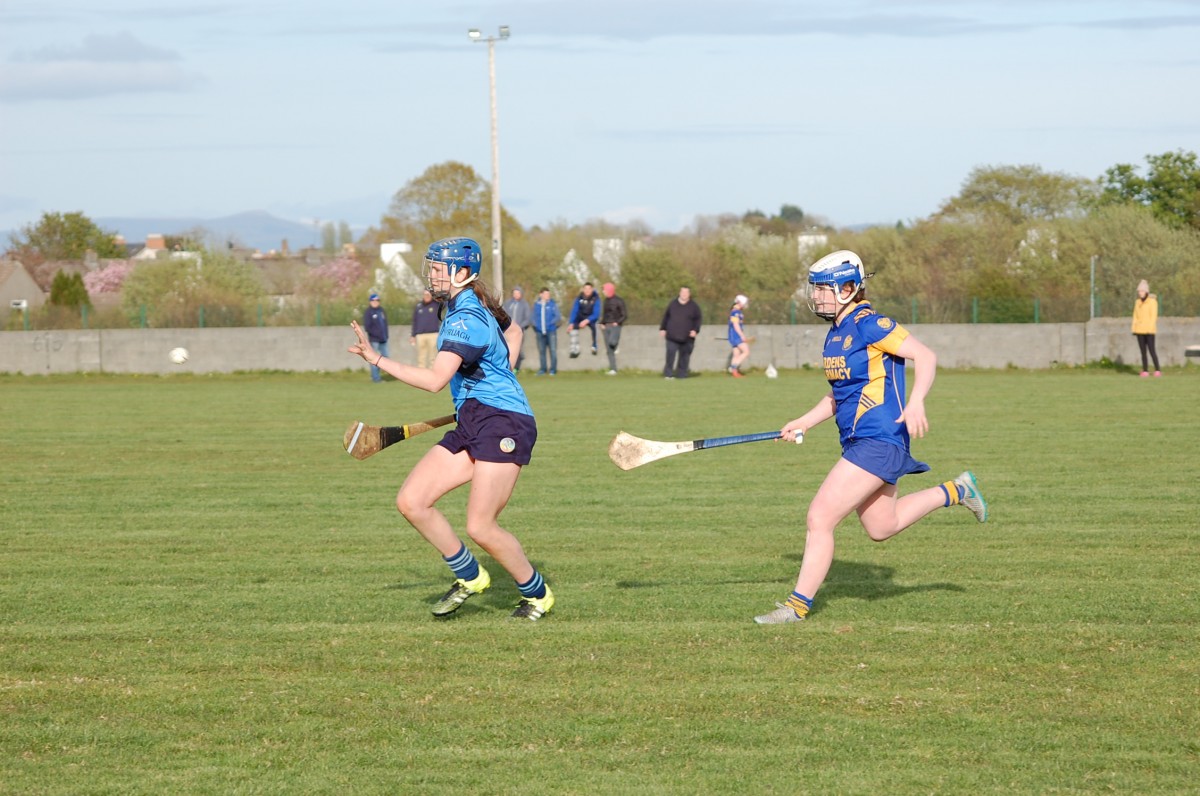 Pitched as the dark-horses for the PK Travel Clare Senior Camogie Championship, Truagh/Clonlara will show if they're worthy of the tag when they play Newmarket-on-Fergus this evening.
Management: Ger O'Connell, Aaron Hogg, Bob Caulfield
Captain: Michelle Caulfield
Key Player: Eimear Kelly
One To Watch: Laura Foley
Titles: 0
2015 Report: Didn't advance past the group, Senior B winners
This is the game for Truagh/Clonlara to prove they're contenders for the championship. Coming up against the County Champions is the perfect start for them. Those involved with the setup are treating the game as such, they will learn one of two things; that they are as good as Newmarket or how much they have to do to get to the same level.
Selector Bob Caulfield is the only remaining member of last year's management team and says there's a different atmosphere in the club this season. "2015 was a very difficult year for Truagh. We've a good buzz this year, good trainers, we had good trainers last year aswell but it's going well this year so far but we'll know against Newmarket how well".
Clonlara goalkeeper Ger O'Connell has taken the reigns of the team and Caulfield has been very impressed with the 1997 All-Ireland minor medallist. "The training is very good, very professional this year so it's going well at the moment but we'll see when we play Newmarket".
Having seven members on the Clare Senior panel will be an advantage to the East Clare side, they had a bigger representation than any other club team so based on that they should be one of the stronger teams in the competition.
Sixmilebridge and St Josephs Doora/Barefield also lie in their way of reaching a semi-final, no game will be easy according to Bob. "They'll be tough matches too, there'll be no soft matches we'll be struggling to get out of the group but we might".
Bob thinks if they're to reach the knockout stages anything is possible. "The target would be to get to the County semi-final anyway, if we can do that you wouldn't know what would happen after that".
Interestingly last year's manager Seamus Hogg when speaking to The Clare Herald targeted success in the Glenmora Shield, that goal was achieved. Time will tell if this year's objective of making the last four is attained.
Panel: Aideen Hogg, Áine Gully, Áine O' Loughlin, Aoife Gillane, Caroline Lynch, Claire Ryan, Clara Madden, Eibhlin Bowler, Eileen Gleeson, Eimear Kelly, Ellen Horgan, Hannah Horgan, Helen Guinane, Jo Clancy, Kathleen Horgan, Laura Foley, Louise Egan, Máire Begley, Meave Donneallan, Michelle Caulfield, Michelle Powell, Molly Power, Niamh Powell, Niamh Power, Patricia Mullins, Roisín Begley, Roisín Powell, Sadhbh Fennessy, Sarah Hastings, Sarah Sherlock, Sinéad Hogg, Tara Kirwin