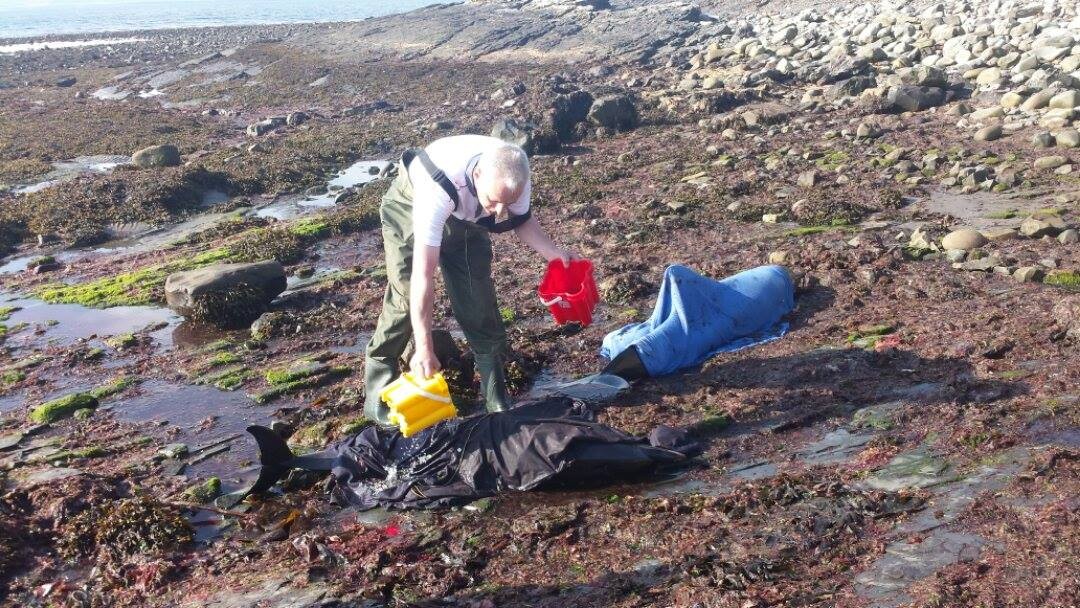 A Sixmilebridge resident was instrumental in saving the lives of two dolphins in West Clare earlier this week.
While out for a morning stroll on Tuesday, Aidan Peacock came across two calf common dolphins at approximately 7:30am. The Down native is a keen fisherman with an extensive knowledge of the sea and its wildlife. He immediately knew to cover the mammals to keep them hydrated by pouring water over them until a plan of action could be made, it was at this stage that the dolphins first responded.
Aidan and his family were staying at the Green Acres Caravan Park and he made the discovery at Doonaha Beach. Upon finding the dolphins he alerted the campsite owner who contacted Shannon Dolphin and Wildlife Foundation.
Both dolphins were safely returned to sea due to the work of Shannon Dolphin and Wildlife Foundation and Aidan. The calf common dolphin is not native to the Doonaha area.