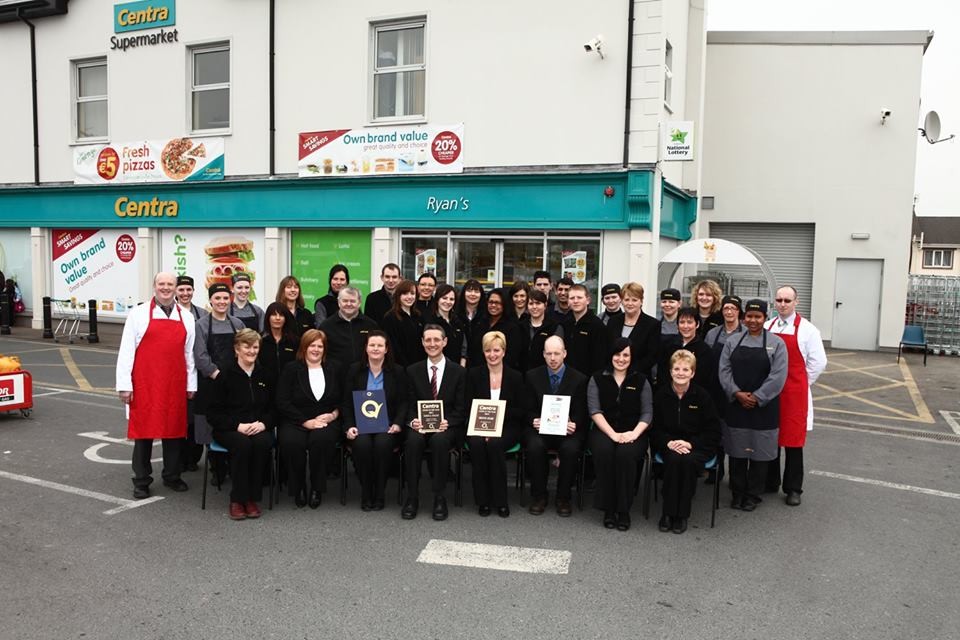 Three Clare businesses have been shortlisted for the National Q Mark 2016 Awards.
Over 150 companies will converge on Dublin's Double Tree By Hilton Hotel on Burlington Road to battle it out for the much coveted Q Mark Awards taking place on Friday September 30th.
The Q Mark is awarded only to companies who achieve the highest standards of quality and excellence, with The Q Mark criteria ensuring that companies exceed legal requirements rather than simply meeting them. Companies who achieve The Q Mark provide their own customers with added confidence in their products and services as it is an incredible quality tool that monitors 100% of their systems, processes and procedures for best practice, 100% of the time.
Corporate Catering Service in Lufthansa Technik are nominated in the Best Food Service Team in Ireland for Hygiene and Food Safety.
Ryan's Centra in Ennis will compete in the Best Supermarket in Ireland for Hygiene and Food Safety category while Donnellan's Centra in Clarecastle are in the running for the Best Forecourt Retailer equivalent.
Irene Collins, Managing Director of EIQA (Excellence Ireland Quality Association) gave an insight into what the nomination will mean for the Clare businesses. "To be nominated for The Q Mark Awards is an enormous achievement, particularly as the operating standards continue to increase year on year. Companies who hold The Q Mark demonstrate to their customers that the highest standards of quality and excellence are at the heart of their business and that really is something worth celebrating".
EIQA, established in 1969, is the Irish National Quality Association promoting business excellence across all industries.