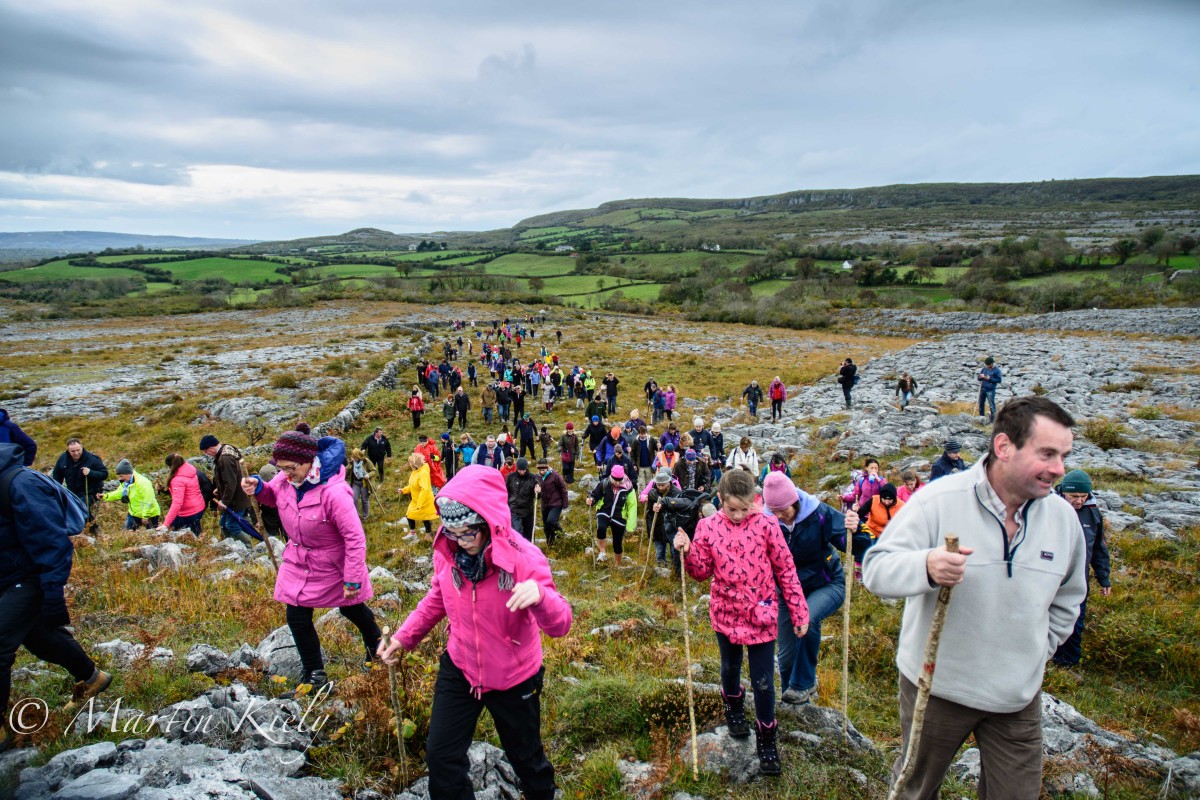 A series of community led events will take place during the fifth annual Burren Winterage Weekend.
The Burren Winterage Weekend celebrates the extraordinary story of how generations of farmers from the region have through their unique pastoral farming systems, shaped what is widely regarded as Ireland's richest landscape in terms heritage – plants, animals, monuments and culture .
Visitors to the Burren this October Bank Holiday weekend can witness re-enactments of ancient pastoral traditions as well as enjoying the heritage and hospitality of the Burren .This is a rare opportunity to experience the Burren from the farmers' perspective, and to gain an insight into the life of a west of Ireland farmer.
For hundreds of years, Burren farmers have marked the end of summer by herding their cattle up onto winter pastures in the limestone uplands, in the tradition known as winterage. The Burren is one of the only places in the world where it still occurs. Winterage has been integral to shaping today's familiar landscape in North Clare with recent research linking this practice with the Burren's famous biodiversity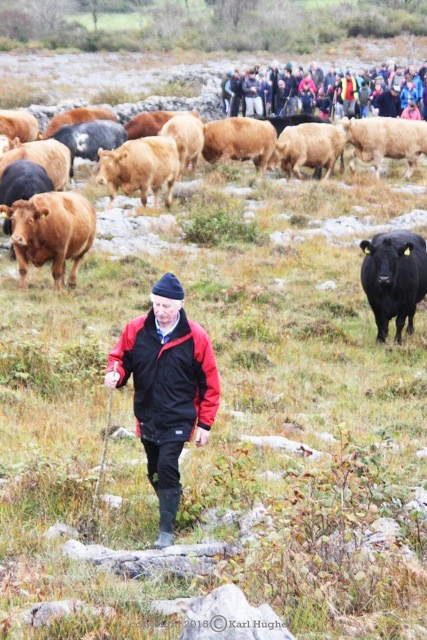 Brigid Barry, Burrenbeo Trust coordinator explains "The Winterage Weekend is all about celebrating the local community and the unique farming traditions which have contributed to the Burren receiving such international recognition for its outstanding biodiversity. Visitors and locals alike have the opportunity to get involved in some really interesting events, including a cattle drove, herdsman's walks across the landscape, farming demonstrations, food workshops and much more".
Central to the weekend will be the Burren Winterage School on sustainable farming, a unique event which brings together a truly diverse range of stakeholders – farmers, scientists, public servants – to break down silos and share ideas on sustainable pastoral land management. The weekend will culminate with a community cattle drive, a unique opportunity for people to join in and get a first- hand experience of the movement of cattle to the winterage while spending time with the farmers who are carrying this out.
Kilfenora will be the 'hub' of this year's festival, hosting an array of events including walks through one of Ireland's richest archaeological landscapes, old farm machinery displays, a mart selling shorthorn cattle, a community 'feast' and much more.