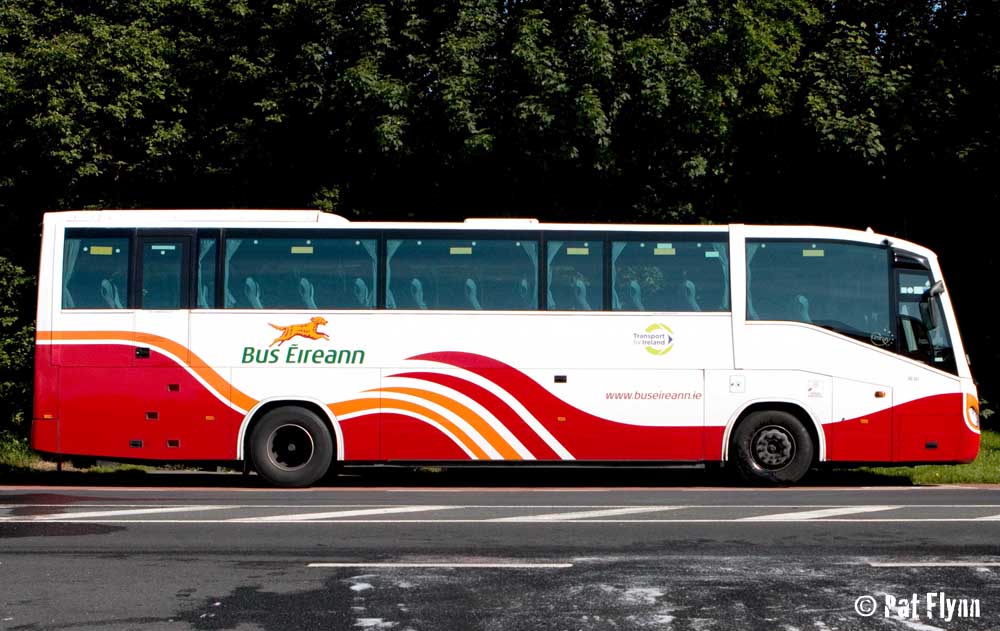 Having come under pressure from a member of Clare County Council, Bus Éireann have made several changes to their Route 301 service while they're being urged to reverse their decision to axe a South Clare school service.
Fianna Fáil Cllr Cathal Crowe has led a campaign to see enhancements to the service from Shannon Banks and Westbury to Limerick City. Crowe along with Limerick TD Willie O'Dea received a growing amount of complaints from constituents regarding the routing of the service which forced them to put pressure on Bus Éireann.
On the back of suggestions from Crowe and O'Dea, the bus and coach operator have made some alterations to the 301 route. Cathal called for a greater amount of buses travelling on this route due to the high amount of traffic passengers have to sit through in areas such as Caherdavin, Raheen and the City centre.
He said "If the bus encounters heavy traffic in Raheen it can be 40 or 50 minutes late reaching other stops along the route. Things have become particularly pressurised at the Arthur's Quay Park stop in the city centre where dozens of workers board the bus each evening. They are too often left standing in the cold and rain whilst their bus is stranded in traffic jams several miles out the road".
Changes to be implemented by Bus Éireann include the scheduling of a greater amount of cross-city services in the evening, a more direct route to Raheen via Colbert Station. Services will now run until 23:30 seven days a week while there will be a greater amount of journeys on Sundays and public holidays.
Meanwhile the Meelick Cllr is calling on the transport provider to rethink their decision on axing the 07:55 dedicated school bus service from Westbury. "This well subscribed to service was terminated only a few short days into the new school year. School bound passengers have been urged to use the 301 service but already this is proving problematic in the mornings with far more passengers than normal squashing onto the bus. I am utterly convinced that a reinstatement of the school bus service would immediately solve this problem".
Fine Gael Senator Martin Conway is also pushing for a reversal of the decision. "The removal of this school bus service, without notice or any justification, is totally unacceptable and the service should be immediately re-instated. "This school bus service is heavily used and has been serving Shannon Banks and Westbury for over 40 years.
Conway added "It is totally unacceptable that it was left to the driver of the bus to inform students on their way to school that the service was being removed. This is not a very professional way for any company to behave, particularly a taxpayer funded semi-state. All that will be achieved by this ridiculous decision is that the scheduled services from south east Clare into Limerick city will become swamped and unworkable. There is neither sense nor meaning to this decision and I am calling on Bus Éireann to immediately reverse it".