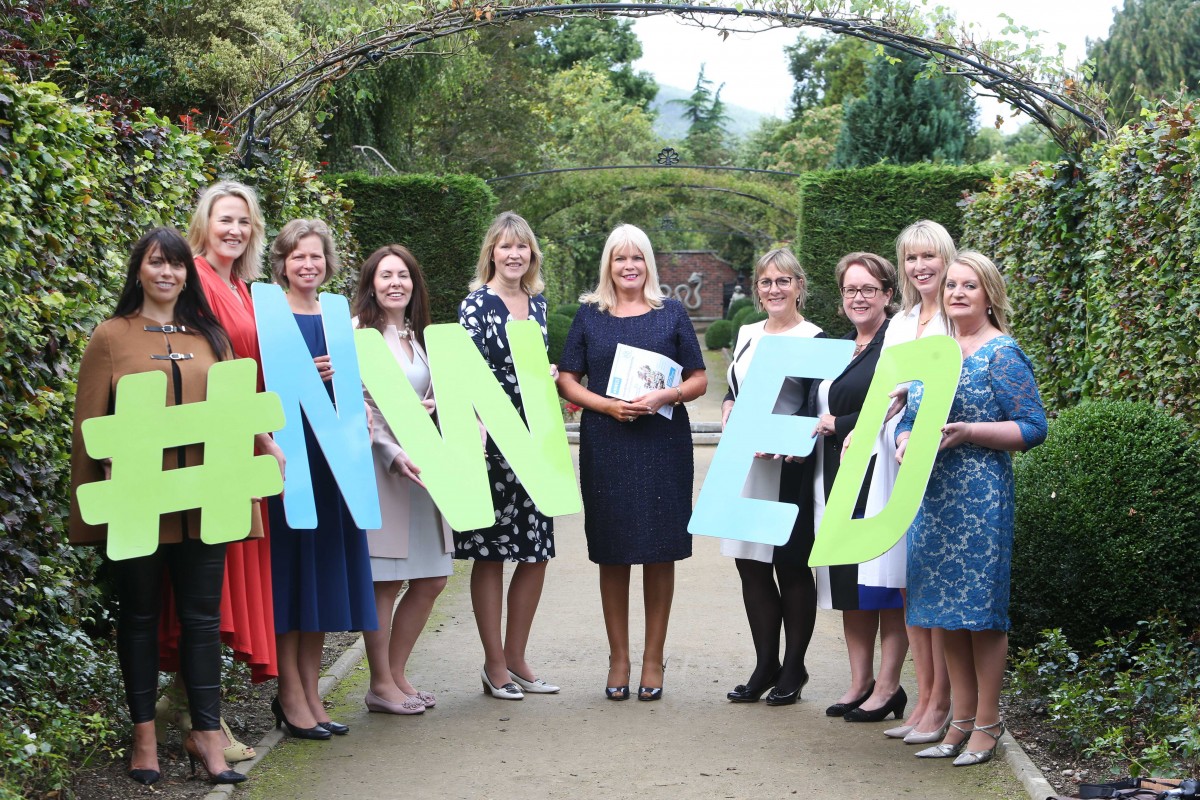 Local Enterprise Office Clare has partnered with its Kilkenny, Carlow, Tipperary, Wexford, Waterford and Limerick equivalents to organise an event celebrating the success stories of female entrepreneurs.
To mark the 10th annual National Women's Enterprise Day on Wednesday October 19th, a regional event will be held in Kilkenny River Court Hotel to encourage more women across the south and west region to access enterprise supports for starting or growing a business.
Special guests at the regional event include broadcaster, Miriam O'Callaghan, Rachel Doyle of Arboretum, Hannah Wrixon of Last Minute Minders and Siobhan O'Donovan of IrishTV.ie
"The theme for this year's National Women's Enterprise Day on October 19th is the 'road to success' and I want to encourage more women across every region to start their entrepreneurship journey by developing their business idea or expanding their business," commented the Minister for Jobs, Enterprise and Innovation, Ms. Mary Mitchell O' Connor T.D.
She added, "Last year, the Local Enterprise Offices in partnership with the Local Authorities provided invaluable supports including financial and mentoring to 6,250 female-run businesses while more than 11,000 female entrepreneurs participated in specialist training programmes. By highlighting the range of Government supports that are available, I want to increase the numbers of female entrepreneurs starting businesses across all regions of the country which will further enhance our economy by creating more quality jobs in Ireland. I would encourage women to contact their Local Enterprise Office to see what supports are available to them."
Padraic McElwee, Head of Enterprise with Local Enterprise Office Clare said: "Through financial assistance, microfinance loans, mentoring, training and networking, the Local Enterprise Offices in Local Authorities supported 1,000 more female-run enterprises last year, compared with 2014. There is a wide range of enterprise supports on offer and so we're encouraging aspiring entrepreneurs and existing business owners to find out about those supports at the regional event on National Women's Enterprise Day."
Enterprise Ireland is also supporting National Women's Enterprise Day 2016 and its CEO, Julie Sinnamon, said: "One in five high potential start-up companies supported by Enterprise Ireland is female-led — just five years ago, that figure was less than one in ten companies. We are very keen to work with women starting innovative businesses that are focused on exports, growth and job creation. Our aim is to continue to support and increase the number of new and existing female entrepreneurs with ambitions for success in international markets."
Tickets for National Women's Enterprise Day events can be booked from the Local Enterprise Offices through www.nwed.ie.