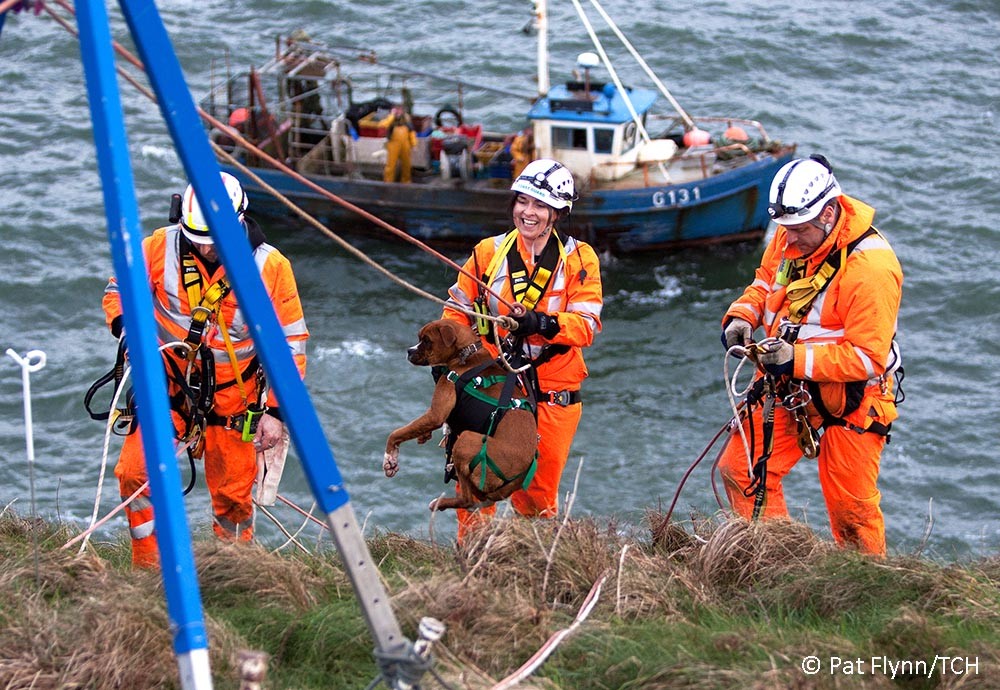 Tributes have been paid to the heroic Irish Coast Guard volunteer Caitríona Lucas who died tragically in Kilkee on Monday.
Liscannor mother of two Caitríona was part of the search team looking for a missing Lissycasey man when the rigid inflatable boat she was in alongside two other volunteers. Her death is the first time a member of the Coast Guard has died whilst on a rescue mission.
Taoiseach Enda Kenny said "The heroic work and selflessness of the Irish Coast Guard is well known around our coastline. To learn of the death of Caitríona, and of injury to her colleagues brings home the real dangers our rescue personnel face and this awful news casts a dark shadow over people all over the island."
Cathaoirleach of Clare County Council and West Clare Cllr Bill Chambers mourned the loss of a valiant member of the West Clare community. "She was a hero, she was trying to save a person and do her job. It can't be described as anything other than an awful tragedy. They were trying to save another man."
Fianna Fáil TD Timmy Dooley was on the scene in Kilkee and expressed his condolences to Caitríona's family. "This is a very sad say for the people of Clare, but in particular Caitríona's family and her fellow members of Doolin Coastguard, her selfless commitment, and this sad tragedy, reminds us all of the heroic actions of front line emergency personnel around the country who put their lives on the line for us. Today's brings into sharp focus what people on the frontline encounter on a daily basis."
Joe Carey, Fine Gael TD described the forty one year old librarian "as an unassuming heroine who paid the ultimate price for her dedication and bravery".
Transport Minister Shane Ross added "Caitríona was a member of that extraordinary group of men and women who dedicate their skills, time and passion so that others may be safe on our coastlines. This is an appalling tragedy; the loss of a brave and valiant woman engaged in the most heroic of and unselfish of duties."
Operations Manager with the Irish Coast Guard, Declan Geoghegan sympathised with the Lucas family. "Usually our main priority is for the rescue volunteers on the mission and the full-time rescue staff, when you lose one of your own it's extremely difficult".
Ms Lucas has been described as a warm, brave and valiant woman with a love for keeping fit, the outdoors and travelling. Friends will remember Caitríona's good humour while she was known for being there for her family and associates when most needed.