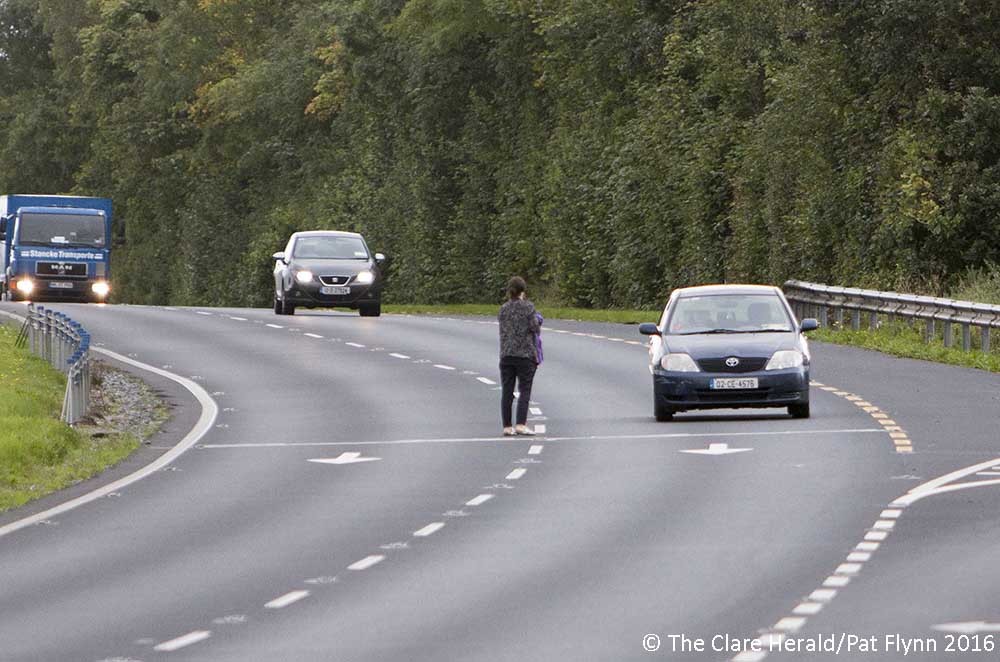 This is the moment a motorist stepped out into traffic on a busy dual carriageway to save an injured kitten that was inches from being run over.
The dramatic incident happened at around 3.55pm yesterday on the main N18 Limerick to Ennis road at Ballymorris near Cratloe.
The woman spotted the black kitten stranded in the middle of the northbound carriageway and pulled into the hard shoulder. She grabbed a blanket from her car and ran back along the hard shoulder in an effort to save the kitten.
Motorists that had spotted the dark object in the roadway slowed down or drove around it unsure what it was. It's believed the kitten was clipped by at least one vehicle leaving it stunned in the middle of the road.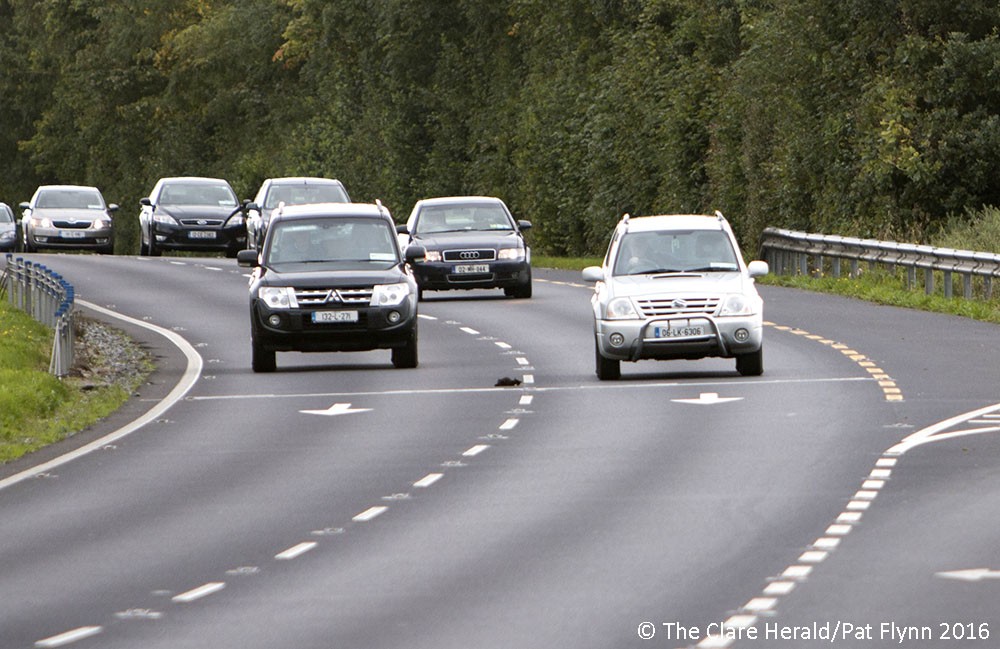 At the time, the kitten was about a foot on the overtaking lane side of the centre white lines.
The brave motorist watched as traffic passed within inches of the helpless feline before she grasped the opportunity to walk into the middle of the road and retrieve the kitten.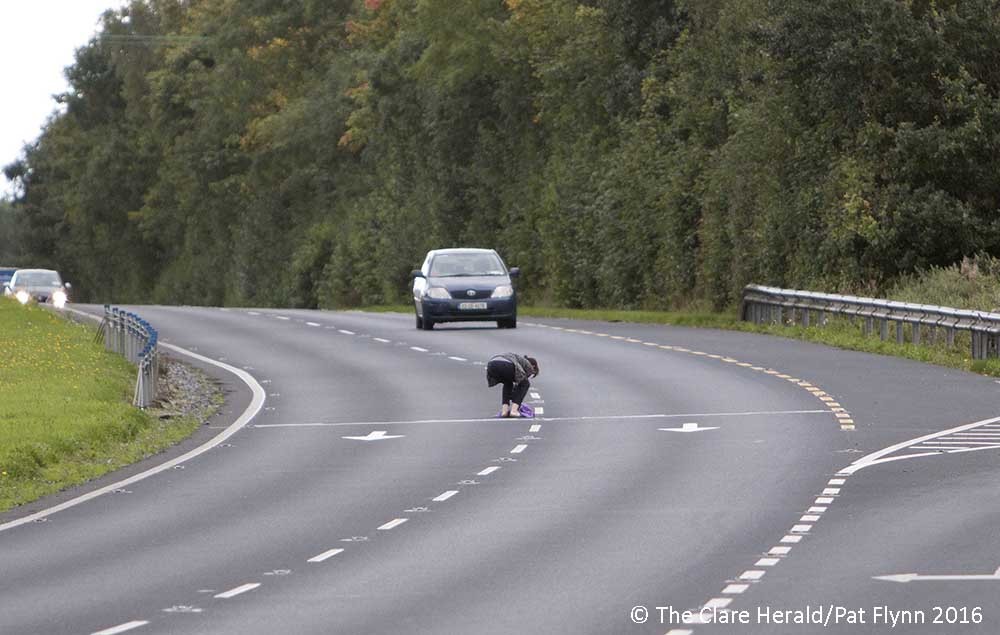 The woman wrapped the cat in the blanket and then stood in the middle of the road for a few moments until it was safe to return to the hard shoulder. Traffic slowed down to let her cross while several other motorists pulled in to check that she was alright.
After speaking with one driver for a few minutes, she returned to her car with the kitten which appeared to be alive.
The unidentified driver was said to have been 'very lucky' that she avoided being struck by vehicles coming over a hill behind her.
Seconds later there was a torrential downpour of rain which reduced visibility in the area and forcing drivers to slow down.