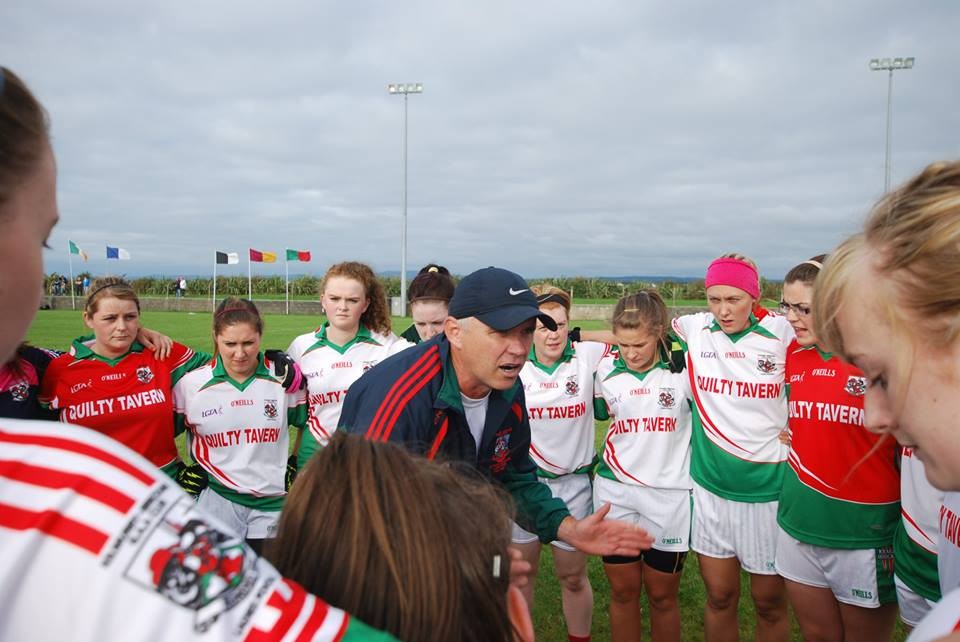 Having completed stints in charge of Cooraclare, St Senan's Kilkee, Kilrush Shamrocks and Shannon Gaels, the return of Aidan Moloney to the Kilmurry Ibrickane hotseat was always destined to happen.
Horse as he is better known was captain of the Bricks sides that galloped to championship glory in 1993 and 2002, he is also the proud holder of a Munster Championship medal as he lined out at midfield on the John Maughan managed Clare team that grabbed the nation's attention in 1992.
"I was always going to end up taking over my own club eventually it was just a matter of timing I suppose, this year everything came together so I was delighted to be able to take them over" Moloney said of returning to his roots at the beginning of the year.
Cratloe are the final hurdle standing in Kilmurry and Horse's way of bringing Jack Daly back to the parishes of Coore, Mullagh and Quilty. Aidan expects a very tough test from Sunday's opponents.
"We've done the business so far and we know we're going to have a huge challenge against Cratloe next week, Cratloe are a very experienced team. I saw them against Miltown there and obviously they had a huge setback in the first fifteen minutes conceding the goals but it showed there's a huge belief in them and they fought all the way back, basically it was an amazing match to watch that even from a long way out they were not done and most teams would have thrown in the towel after conceding four goals but fair play to them, they're an experienced side and you can see why they have championships in football in the bank already and they're going to be a huge challenge for us".
It's been four years since the club were crowned County Champions which is something nobody involved with Kilmurry Ibrickane is satisfied with. "People and the players through the club themselves feel that the four years is a bit too long, we still are capable of getting to county finals and hopefully winning them and not being even knocking on the door the last three years is disappointing for us".
Unbeaten so far in 2016, Horse points to the strength in depth as a reason why. "That's probably been the secret of us getting as far as we have at this stage, anytime we've been in a bit of trouble whether it was against Breckans or Cooraclare in the second half we were able to bring on those three or four players that are game changers and that's been a big plus for us when we do turn around and look into the bench we have options".
As he looks for small margins of improvement Moloney stresses the importance of a sixty minute performance. "We've played well in patches, we've started a lot of games well especially Breckans, Éire Óg, Lissycasey and then went into a bit of a lull after fifteen minutes of football we decided for some reason took our foot off the pedal, we were letting teams back into a bit and I'd be hoping we can at least play for the hour when it comes to next Sunday that's the secret for us if we can get in a good hour I think we'll be happy".
It was in Horse Moloney's destiny to return to the role of Kilmurry Ibrickane Senior manager, if they're crowned County Champions he will be destined for the history books as he will become the first Kilmurry man to captain and manage a team to glory in the Clare Senior Football Championship.